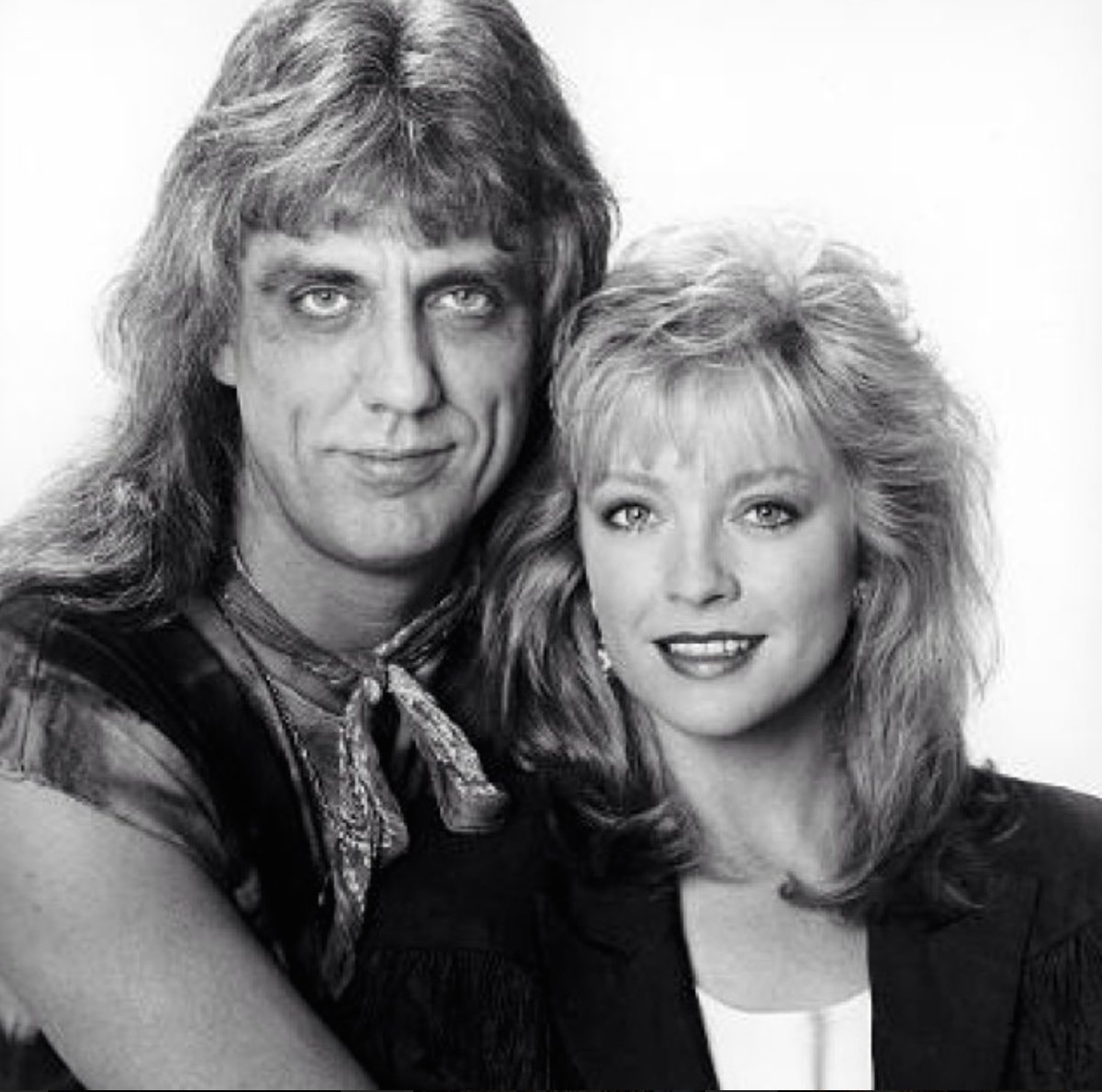 We thought it would be the other way around.
Rebecca Gibney was on Nova's Fitzy and Wippa show revealing some secret romantic history.
The Golden Logie winner admitted that she had once been in a relationship with Richard Wilkins when she was 22 and he was 32. She also admitted that he had broken her heart.
The 50-year-old Packed to the Rafters actress explained that the Today presenter cheated on her with a flight attendant. She said that was the reason for them splitting - after she discovered that he was having a fling with a flight attendant. The worst part was that he gave this flight attendant a rose that Rebecca had given to him (ouch).
She told the radio hosts, "I love Dicky, I was madly in love with him, I thought we had a future together until that fateful day".
The hosts grabbed this line and pushed for the juiciest gossip. Rebecca admitted that 'Dicky' had an affair on her. She said, "I gave him a flower rose, he took it on the plane, I said 'I'll see you soon sweetheart' and he gave it to the flight attendant on the plane who he was having a fling with."
Rebecca didn't deny that she was heartbroken at the time, but is now ready to laugh about the whole saga, adding in, "may the best woman win."
Richard did end up marrying the flight attendant who's name is Michelle Burke. They had a son too called Christian Wilkins. Richard has been married three times and narrowly missed out on a fourth. Rebecca is now married to Richard Bell.
It seems she can't stay away from those 'Dicky's'.
Who was the first person to break your heart?
CLICK THROUGH the gallery to see where Rebecca and Richard are at now...