'You can choose your friends, but you can't choose your family,' goes the old saying, but for many people, their friends are their family.
Take, for example, Natasha Bakht, 44, and Lynda Collins, 42, the two Canadian best friends who've chosen to raise a child together — and made history in the process.
In February 2010, Bakht, who was single and in her thirties, gave birth to a little boy, Elaan, with the help of a sperm donor.
Her closest friend Collins was in the same boat – feeling the maternal itch but happily partnerless – and offered to be her birth coach.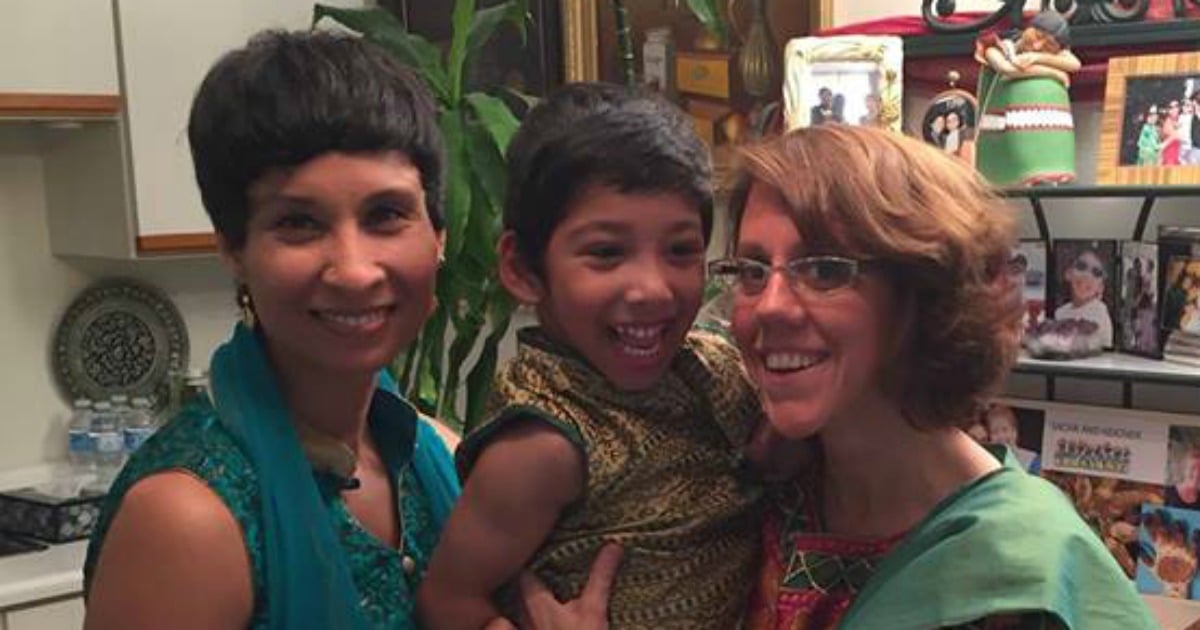 When Elaan was born, he weighed just four pounds and 13 ounces thanks to a knot in his umbilical cord, which had restricted his oxygen and nutrient supply for nine long months.
He was a beautiful, seemingly healthy baby, but within six months signs of disability began to show and a neurologist confirmed large portions of his brain were dead.
"I remember, as we left that neurologist appointment, Natasha said to me, 'What kind of life is he going to have?' And I said, 'He's going to have a wonderful life. We're going to make sure of that.'," Collins recalled in an interview with CBC News.