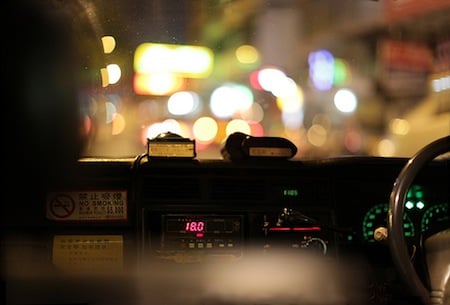 There's not really a nice way to say it… but I got spat on this week.
Writing that down prompts a reflex nose twitch. An involuntary shudder. And a growing sense of embarrassment that starts in my stomach and spreads rapidly upwards through my chest before revealing itself physically in bright red blotches on my face and neck.
Being spat on is just so utterly degrading, unnerving and well, disgusting. Spitting is an expression of the utmost contempt, which begs the question: Who did the spitting? And more importantly: Why?
Let me go back to the beginning.
One night this week, I was in a cab travelling out of the Sydney city around 6pm. Unsurprisingly we weren't moving very fast. In fact we weren't really moving at all.
A fire at Barangaroo had shut down several major streets; the result was Sydney peak hour on steroids. It was also stinking hot and because the cab's air-conditioning wasn't overly effective, we had all the windows wound down.
My cab driver was a man of Middle Eastern appearance, aged about 35 and polite almost to a fault. He apologised for every dollar that the metre ticked upwards, while the car remained stationary in bumper-to-bumper traffic.
I knew my hunch about the driver's heritage was correct after he asked what my name was. His face lit up with the recognition of an Arabic name and he began peppering me with questions about my family's background. Was I born in Australia? Where were my parents born? Did I know what my name meant?