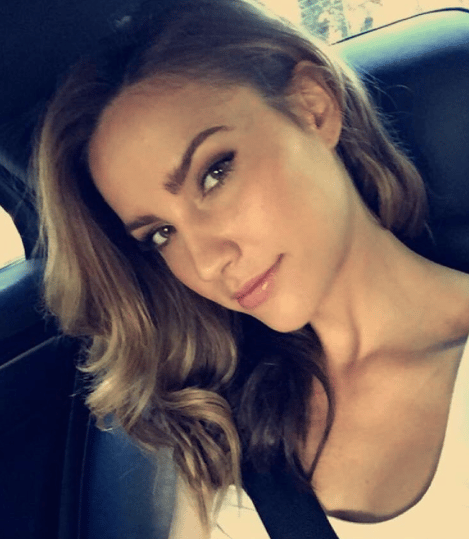 TV presenter. Spokesperson and celebrity educator for hair care brand John Frieda. Myer ambassador. Model. Health Coach. Mother of one, with another on the way. Rachael Finch could write the book on Being Busy. Thankfully, her beauty routine is fuss-free (there are face wipes involved, friends, FACE WIPES) and she's shared all the products she uses from morning to night with Mamamia. It's okay, you can thank us later.
The morning.
"On waking I have a large glass of fresh, filtered water followed by a warm glass of water with lemon and apple cider vinegar. If I have a shoot on that day, I like to prep my hair. The John Frieda Touchably Full Shampoo and Conditioner, $15.99 each, gives my hair texture and a great base for styling. When it comes to my skin, I use a cream cleanser each morning – the Skin Theory brand, $10, in Amcal Pharmacy is my fave – followed by the Boots Laboratories Serum 7 day cream and eye serum ($48 combined).
Makeup time.
"On my days off I like to keep it pretty simple with a mineralised compressed powder on my face that includes an SPF – I use Jane Iredale, $73.95. I also curl my lashes then use Colour Theory Mascara Plump, $8. I wear quite a lot of makeup for work so I like to keep it basic on my days off."
Hair game.
"I wash my hair every two to three days. It all depends on my schedule. If I have a lot of shoots on its more of a daily routine. For this reason I need to use products that protect my hair from hot tools and prevent it from drying out. The John Frieda 6 Effects Serum, $16.99, helps keep my hair healthy and strong. I apply it to wet hair and it acts as a heat protector and also protects my hair from humidity. It gives my hair an all over silky feel to touch and has eliminated frizz."
Handbag essentials.
"I carry a lip balm with me everywhere. I like the Carmex jar balm, $5.99. I never know when my lips will need rehydrating, in between the sun, air conditioning or heating systems."
Night routine.
"I MUST go to bed with a clean face! There are no compromises here. I usually do a double cleanse with the Boots Laboratories Optiva Skin Balancing Cleanser, $14, and if needed I'll also use the Skin Theory Exfoliating polish, $10, which has sea salt crystals that dissolve as you exfoliate.
I like to treat myself on my nights off and that includes treating my hair. The John Frieda Miraculous Recovery Intensive Masque, $16.99, repairs dry damaged hair and protects my hair against breakages. It's also infused with avocado oil for that added rich oil treatment my hair loves."
Fragrance.
"I like to change with the season. At the moment I'm loving Dolce and Gabbana, Desire, $155." (Post continues after gallery.)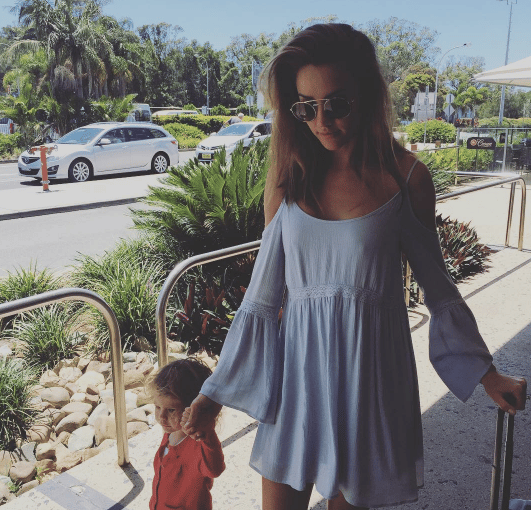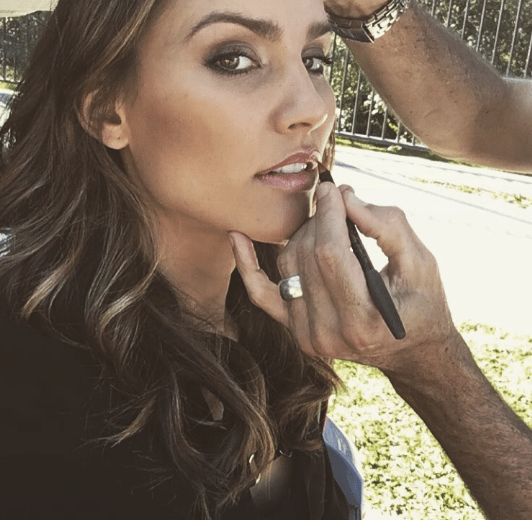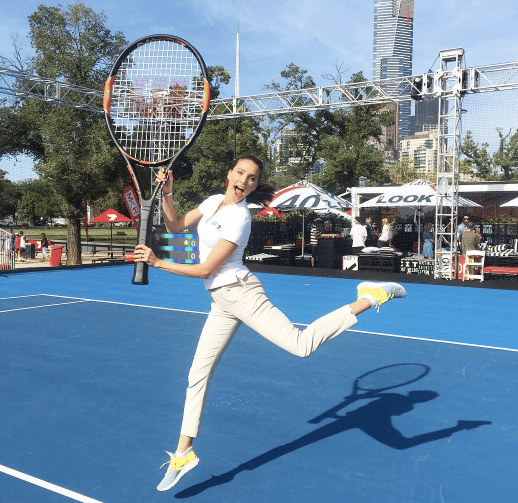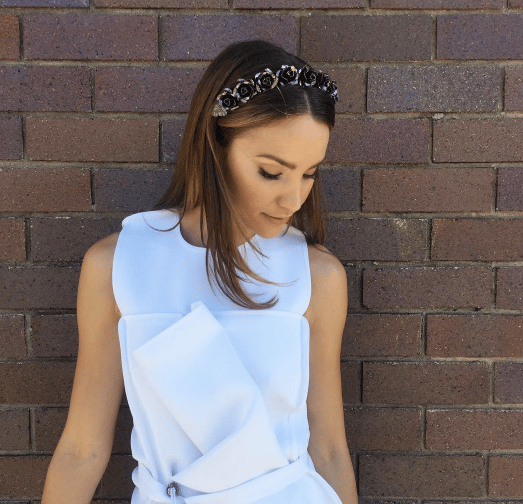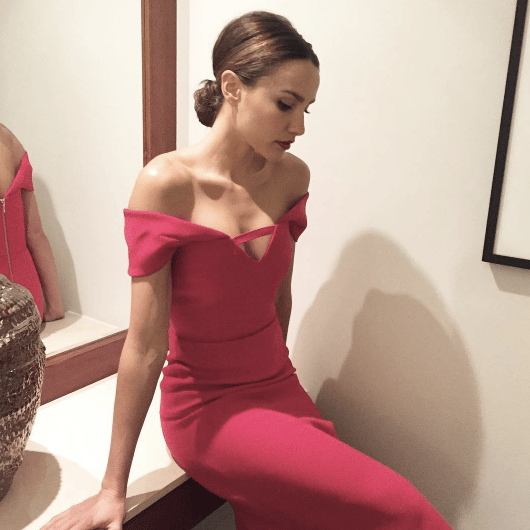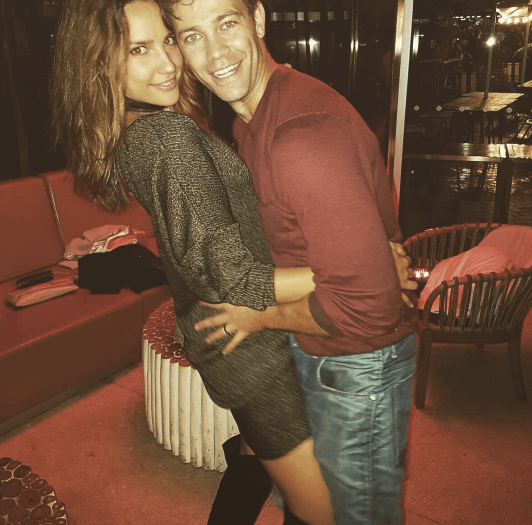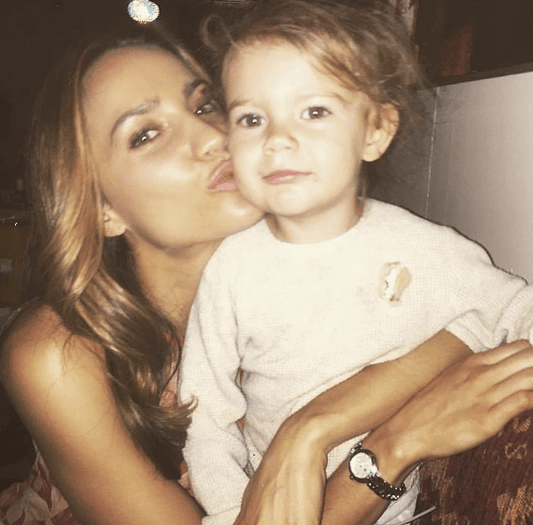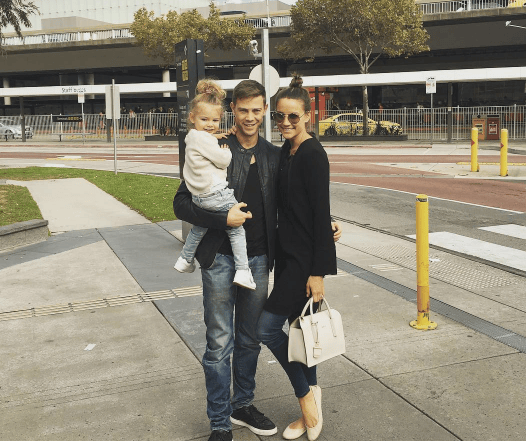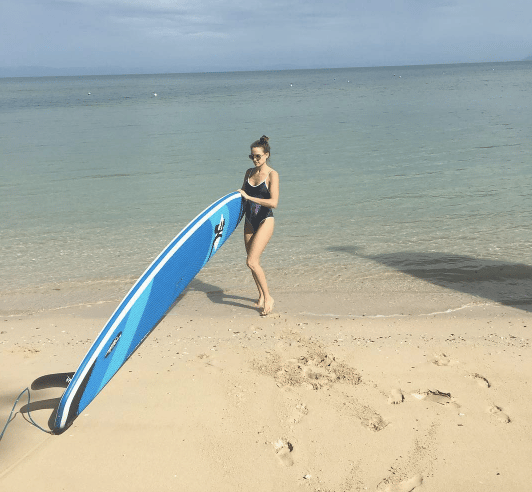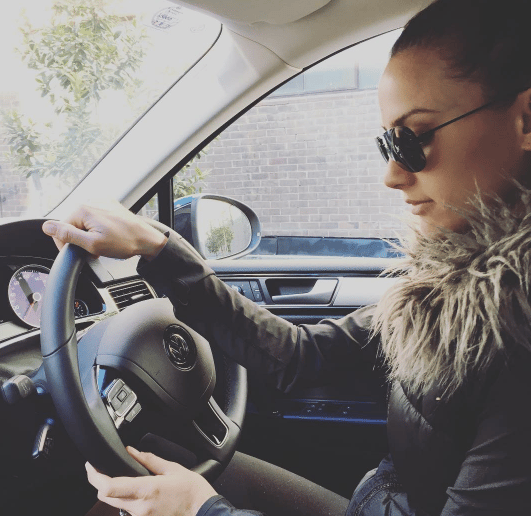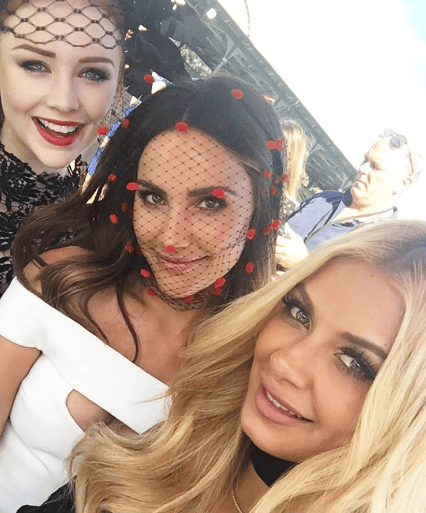 Budget beauty faves.
"I love the Skin Theory Cosmetic Wipes from Amcal. Only $3 would you believe! They're great to keep in my handbag if I have a full day of shooting. My makeup is removed fast and my skin is left hydrated."
Wind-down routine.
"Sitting on the couch and chatting to Misha is the best way to wind down after a massive day. I also stretch every night before bed and love taking a bath in Epsom salts after I put Violet in bed. Five to 10 minutes of stretching right before I hop into bed. I usually switch of all technology by 8pm so my mind has time to wind down."
What time do you switch off technology?