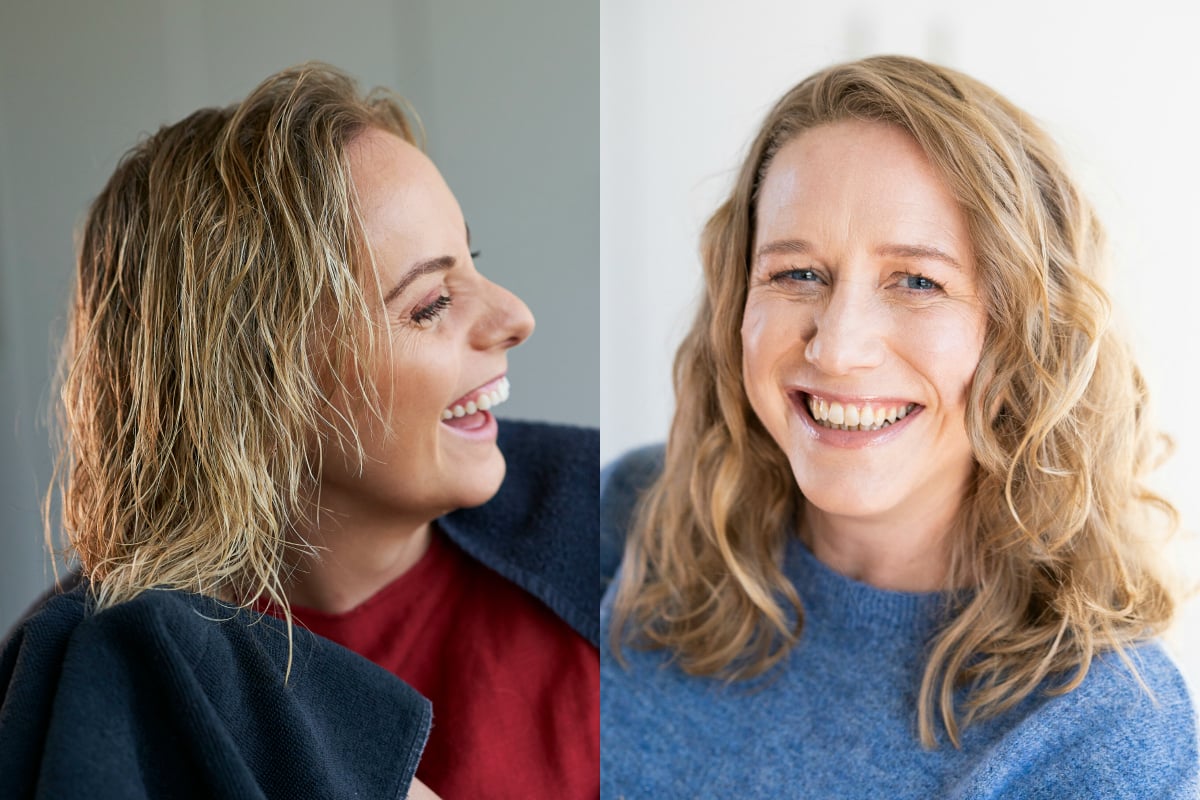 Ask any woman and she'll tell you: a bad hair day can deflate your vibe faster than anything else.
In our dreams, we all want a shiny, glossy, bouncy mane, but the reality is, most of us wake up with the opposite.
But you're busy and don't have precious time to be straightening and curling and washing and blow-drying day in and day out. No, you need easy, practical hair tips that can get you out the door and living your life fast.
Well, we're here to help.
From no-heat beach waves to 60-second root touch-ups, here are three ridiculously easy hair hacks to try ASAP, as styled on the very lovely heads of Mamamia Out Loud hosts Holly Wainwright and Jessie Stephens.
1. Beach waves, without heat styling tools.