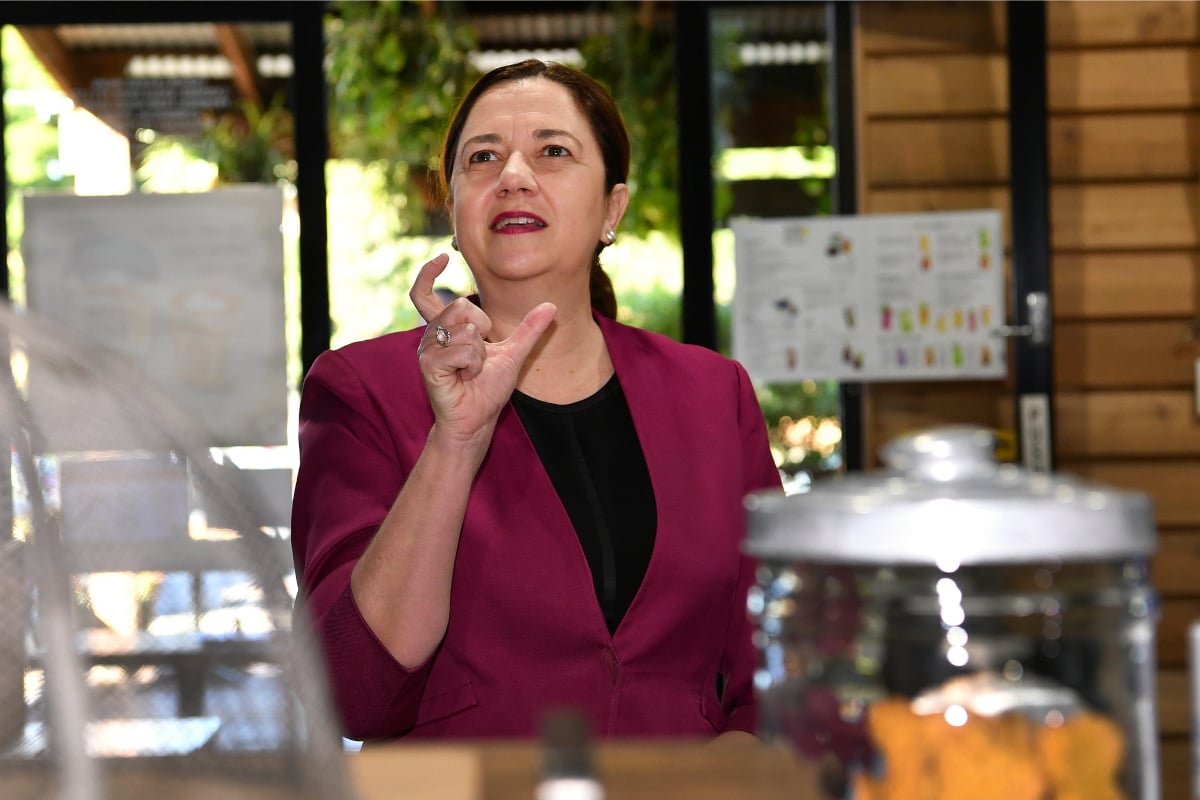 Queensland restrictions ease.
Restaurants, cafes and beauty salons have started reopening across Queensland as coronavirus restrictions ease across the state.
Up to five people are now allowed to visit a home, while groups of 10 people can congregate outside for exercise or recreational purposes as public parks, playgrounds and barbecues reopen.
Cafes and restaurants can also have up to 10 people dine-in now.
Coffee Club in the leafy inner-city Brisbane suburb of Ascot was among the many cafes that opened their doors to customers early on Saturday.
"It is great to see some familiar faces returning," manager Kaili Yang said.
Regular customer Peter Lepper joked it had been a long 10 weeks being locked out of his favourite cafe as he tucked into bacon and eggs.
"It will be nice to begin returning to our normal routines," he said, referring to the lifting of some social distancing restrictions that were imposed to control the spread of the virus.
A maximum of 10 people can now also attend a wedding, while up to 20 people are permitted at indoor funerals, and 30 at those held outside.
Road trips are also back on the agenda from Saturday with residents allowed to travel up to 150km from home, increasing to 500km for those in the outback.
PM warns of an end to free childcare.
Keeping free childcare beyond the coronavirus pandemic is not sustainable, the Prime Minister has warned parents.
The federal government has temporarily made childcare free, guaranteeing services their taxpayer subsidies at late-February levels as long as they don't charge parents fees.