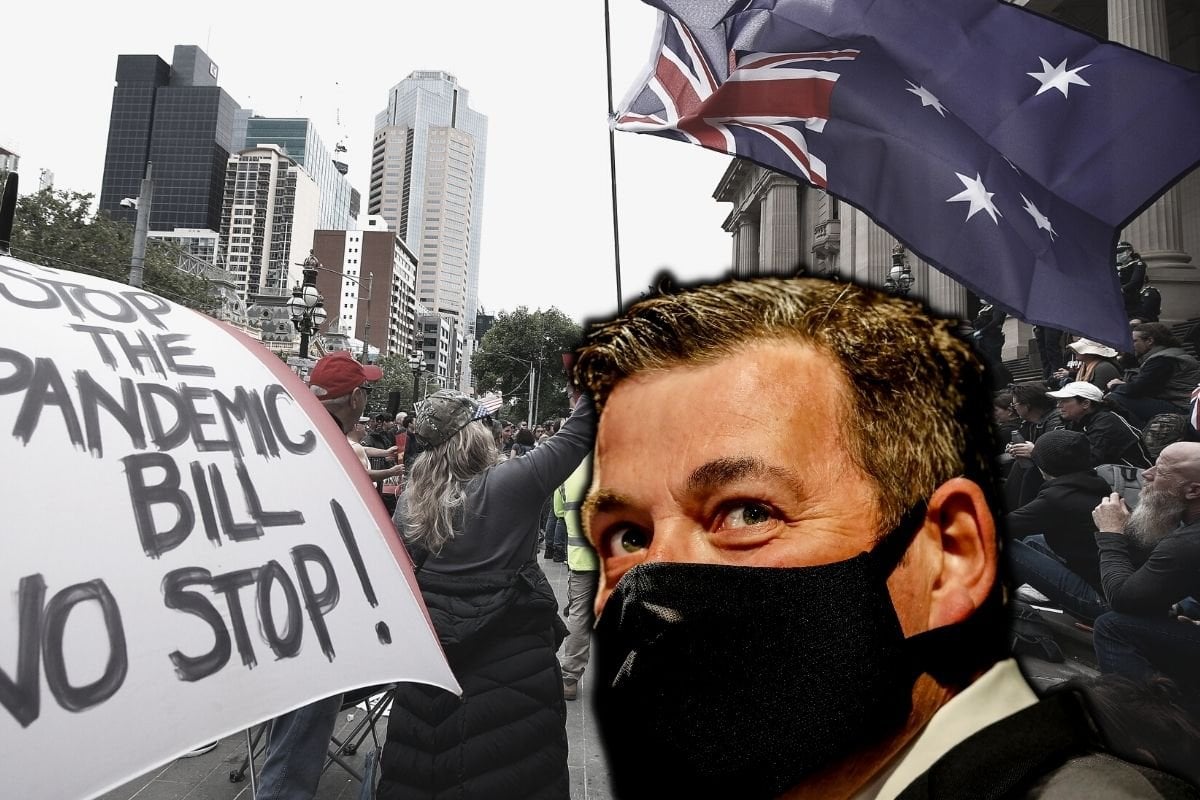 This week, I've seen Victorian Premier Daniel Andrews depicted as Adolf Hitler. 
I've seen signs calling for him to die. 
I've seen an inflatable doll depicting him thrown from a structure. 
I've even seen a carefully crafted noose made just for him. And a makeshift gallows. 
Watch: Daniel Andrews responds to the threats against him and his family. Post continues after video.
These were all visible and prominent additions to the demonstrations outside the Victorian parliament this week, as hundreds protest against the state government's controversial pandemic bill that aims to give the state's premier and health minister the power to declare a pandemic and make public health orders without putting them to parliament. 
To protest is an Australian right. An integral part of our democracy. But what's happening in Melbourne right now is not constructive or helpful. 
As soon as you bring violent death threats and barbaric torture devices into your argument, you've lost. You've cannibalised your legitimacy. 
As Samantha Ratnam, Leader of the Victorian Greens, wrote on Twitter, "The thousands of emails I've received in recent weeks have demonstrated a very genuine fear. And I understand that people are scared...
"But what I've noticed is that almost every email or phone call or social media message has contained some form of misinformation or conspiracy theory; a gross misrepresentation of the bill we're debating. And this is something the campaign to oppose this bill has to answer for."
I just spoke to the pandemic bill in the Upper House and had a few thoughts I wanted to share here about the campaign *against* the bill.

The thousands of emails I've received in recent weeks have demonstrated a very genuine fear. And I understand that people are scared.

— Samantha Ratnam - Leader of the Victorian Greens (@SamanthaRatnam) November 16, 2021