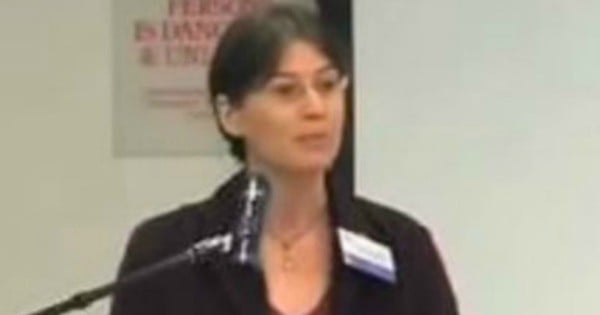 Anna Stubblefield, a Rutgers University ethics professor, has been standing trial for sexually assaulting a disabled man who cannot talk or walk.
Last week she was finally convicted of raping the man.
Throughout the trial Rutherford, 46, insisted the sexual affair was consensual and that the two were in love.
Stubblefield's victim is now 34 and referred to in court papers as D.J. He is non-verbal, has severe cerebral palsy, cannot walk (he "scoots on his butt") and needs full-time assistance with his personal care. He communicates through chirps and screams. When he was a child he was tested by New York State clinicians and was deemed to have the mental capacity of a toddler. But Stubblefield says he was trapped inside his disabled body and she taught him to communicate.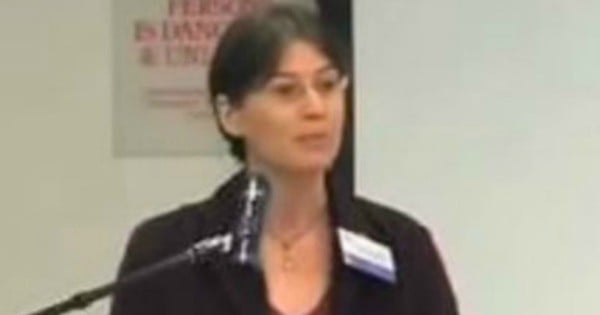 The case has gripped America with The Strange Case of Anna Stubblefield from the New York Times magazine recounting comprehensively how a white academic telling a black family, headed by a single mother, that she could help their severely disabled son communicate with the outside world led to her being tried and convicted of rape.
D.J. was brought to her attention by his brother, a student of hers. In class, she had shown a documentary where autistic children were helped to speak to the outside world using a method called facilitated communication. This controversial method involves the facilitator guiding a disabled person's hand, wrist or elbow while they type messages. How much "guidance" is given can vary. It can range from holding a keyboard to completely placing a hand over the subject's hand as they type.
D.J.'s brother, Wesley (their names have been altered to protect their identity), thought this method might help his brother and he asked Stubblefield if she could help. Soon D.J. and Stubblefield were having regular facilitated communication sessions and Wesley and his mother P were very happy with the progress. Their brother and son was communicating in more than chirps and screams with them for the first time. The facilitator was usually Stubblefield (her mother, a disability advocate, also had success with D.J. and so did a college student enlisted to help D.J. go to a class). Wesley and P couldn't seem to make it work.