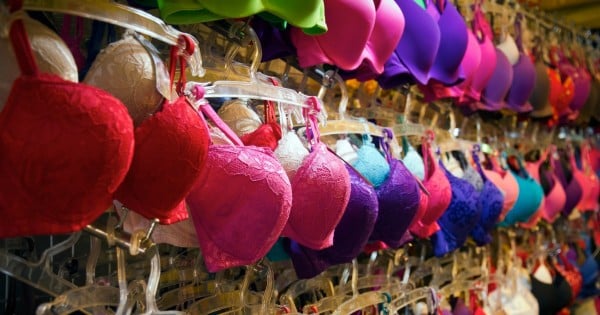 Recently at Mamamia, we brought you the 34 things that only women with big boobs can understand.
The post sparked a massive debate online and in the MM office about who has it easier – those on the smaller side or those in the more ample camp.
If you're in the more, erm, petite group, we hear you: at least half of us have wrestled with the horrors of the "boob gap" and other dilemmas faced by those lacking in the lady lump department.
Want to know how to find the right bra? Mia's got you covered (post continues after video).
So on behalf of padded bra-owners everywhere, we bring you the definitive list of 22 problems only girls with small boobs will understand.
Here we go…
1. You still get ID-ed sometimes. Because in the chest region, you resemble a 12-year-old boy.
2. When you lie down, your boobs completely vanish.
3.  It's occurred to you that you could fit into those "bralettes" marketed at 4-year-olds.
4. Your nickname in high school was "Holland…"
5. … And you were dubbed the leader of the "Itty Bitty Titty Committee." (Sigh.)
6. The bras you need to wear to get cleavage on a date? Are always the clunky padded ones you never want your date to see.
7. Not to mention those "chicken fillets" you can use to create the sneaky illusion of cleavage. Try explaining THOSE when a guy gets your bra off.
8. Those "matching set" bikinis? You always need one size smaller up top.