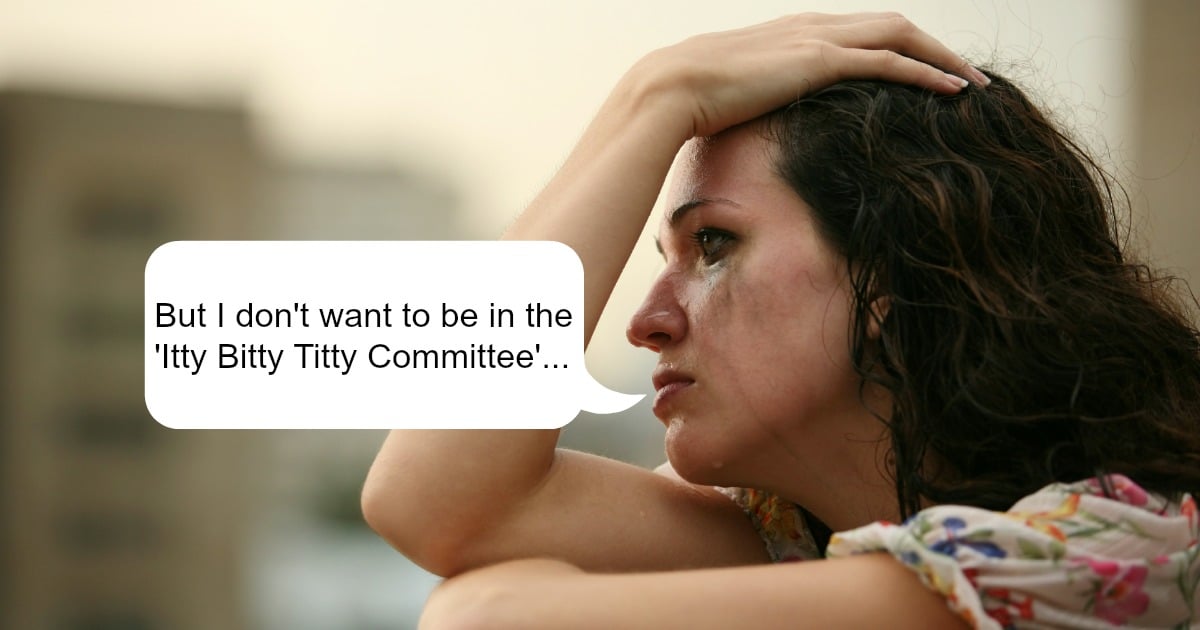 Recently at Mamamia, we brought you the 34 things that only women with big boobs can understand.
The post sparked a massive debate online and in the MM office about who has it easier – those on the smaller side or those in the more ample camp.
If you're in the more, erm, petite group, we hear you: at least half of us have wrestled with the horrors of the "boob gap" and other dilemmas faced by those lacking in the lady lump department.
Want to know how to find the right bra? Mia's got you covered (post continues after video).
So on behalf of padded bra-owners everywhere, we bring you the definitive list of 22 problems only girls with small boobs will understand.
Here we go…
1. You still get ID-ed sometimes. Because in the chest region, you resemble a 12-year-old boy.
2. When you lie down, your boobs completely vanish.
3.  It's occurred to you that you could fit into those "bralettes" marketed at 4-year-olds.
4. Your nickname in high school was "Holland…"
5. … And you were dubbed the leader of the "Itty Bitty Titty Committee." (Sigh.)
6. The bras you need to wear to get cleavage on a date? Are always the clunky padded ones you never want your date to see.
7. Not to mention those "chicken fillets" you can use to create the sneaky illusion of cleavage. Try explaining THOSE when a guy gets your bra off.
8. Those "matching set" bikinis? You always need one size smaller up top.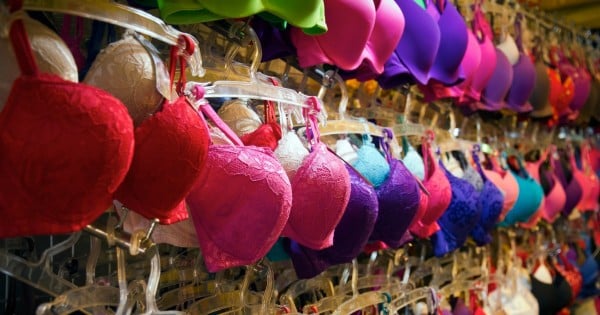 9. When you put on weight, it mysteriously goes to every part of your body except your chest.
10. Boob sex. You hear it's a thing that can be done, but exactly HOW remains a mystery to you.
11. Sometimes the padding gets warped in your bra, and it looks like you've got an anchor-shaped boob.
12. You want to wear those pretty bras that are just lace… until you realise everyone would know THE TRUTH because you can't pad transparent lace.
13. Halter-neck tops are a joke on you.
14. You harbour a sneaking suspicion that your partner wouldn't object if you were to magically fill out two cup sizes.
15. Sports bras give you pecs.
16. At Mad Men parties you can NEVER be Joan Harris. #PeggyOlson4eva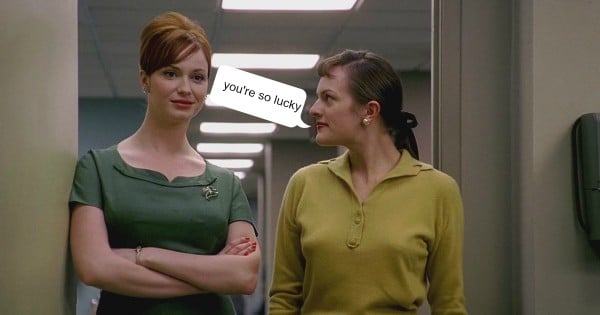 17. You've given up on the terrifying prospect of wearing strapless dresses. You pop out of the damn things whenever you raise your arms.
18. Your little sister outgrew your hand-me-down bras when you were 11.
19. Spaghetti straps are so long on you that they need to be altered. Every. Single. Time.
20. When you take off your bikini to dry after the beach, everyone can see all the padding.
21. You've had that awkward moment when a guy's boobs are bigger than yours.
22.  The bane of your life is the "boob gap"- then you're wearing a low-cut top and everyone can see that gap between boob and bra, because you just can't fill it.
Small-boobed girls, what have we missed? Do you think women with smaller or bigger boobs have it easier?