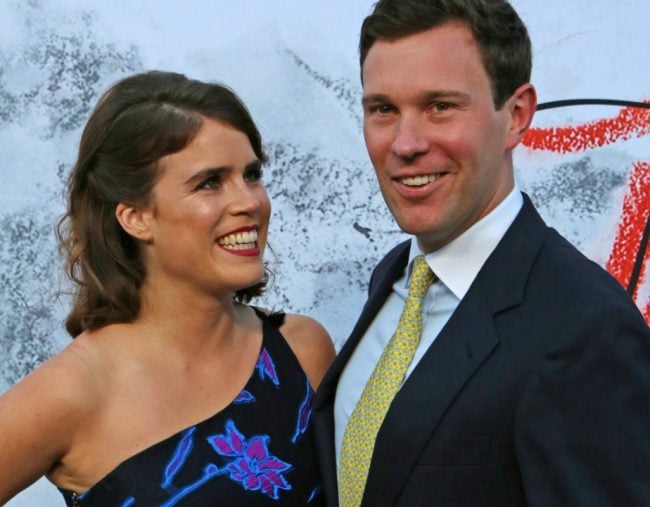 For everything Princess Eugenie and the Royal Wedding, visit our Royal Wedding hub.
On Friday, Princess Eugenie will wed Jack Brooksbank in the second royal wedding for 2018.
The couple began dating around seven years ago after they met while skiing in the Swiss resort of Verbier.
In an exclusive video posted on the Royal Family's Twitter account, the couple described how they first met.
"It was love at first sight," said Eugenie.
"We were skiing at our friend's place in Switzerland and I saw you first and we started staring at each other," explained Jack.
How Princess Eugenie and Jack Brooksbank met…
"And I thought 'What a silly hat'," added Eugenie. "And then I thought 'Who's that?' and you came over and shook my hand and I was all butterflies and nervous."
"I think I rang my mum that night and said 'I've just met this guy Jack', and that was how it started.
"I remember thinking I really, really like this guy and I hope he likes me too. Then you gave me this huge like windscreen wiper wave and I thought 'Right, he likes me too'."