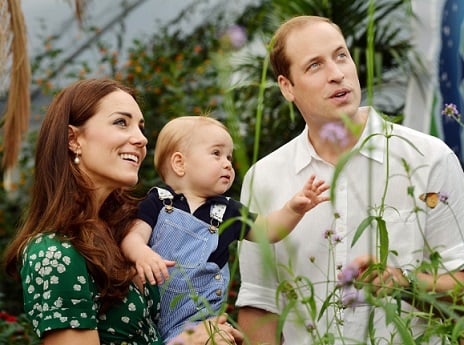 Should grandparents be at their first grandchild's first birthday party? If you're royal, apparently not.
You probably don't need to be told this, but it was Prince George's 1st birthday yesterday.
And while the entire world wished they got the exclusive invite to his 'family and close friends' party, one person who DID get the invite, decided not to go.
We're talking about you, Prince Charles.
The 'doting' grandfather and step-grandmother, Camilla, were unable to attend because they were in Scotland on their annual summer holiday at Balmoral, about four hours away by train. They were also slotting in some work, visiting a shortcake factory (where they received a large cuddly toy red squirrel for George – just to remind them they were missing the birthday party of the year).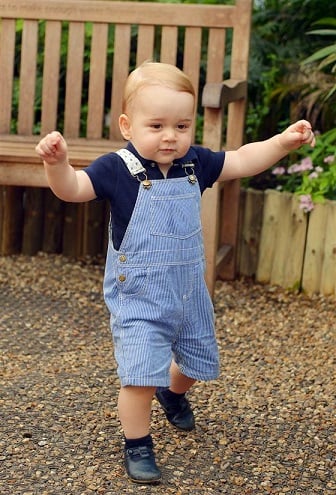 Yes, I know Prince George won't remember the event (despite rumours that Granny Carole Middleton got the Beatrix-Potter decorations out - apparently George's favourite). But if the great-granny Queen could make it (rolling up in her green Bentley car), surely grandpa Charles could too (or at least flown back for a quick spot-of-tea...it's only Scotland).
In true Princely fashion, Prince George didn't let the absentee guest phase him. In the morning he popped over to Buckingham Palace with mum to see great-grandfather Prince Philip (who also couldn't make the party because of work commitments) and got a "Happy Birthday" jingle from the Irish Guards.
As for the party, sources say that all the Middletons showed up, Prince George's god-parents (Jamie Lowther-Pinkerton, Julia Samuel, Emilia d'Erlanger and William van Cutsem), Prince Harry, William's cousin Zara Philips with husband Mike Tindall (and reports of baby Mia) and of course the Queen. There are differing rumours of who made the cake - Kate, her brother James or the nanny (our bet is on the nanny).