Whether you're still in the trying stages or have just learned that you're pregnant, knowing what to expect each week can be essential.
Dr Sonya Jessup is an experienced Fertility Specialist and Gynaecologist at Demeter Fertility. She told Mamamia about the early stages of pregnancy week by week.
The overview.
"The most important thing about the first four weeks of pregnancy is that people mean different things by it," Dr Jessup says.
"When we are talking about the first week of pregnancy or the fifth or sixth week, by definition we take it from the first day of last menstrual period."
"By the time you miss your period, by definition you are four weeks pregnant at that point even though you obviously only release the egg only two weeks into that cycle… But we relate everything back to that last period because from days gone by, that's all we could go by."
Dr Jessup also explains that a pregnant woman who is described as eight weeks pregnant is only actually six weeks on from when they released an egg and the sperm and the egg got together, but by definition medically, it will be always called eight weeks.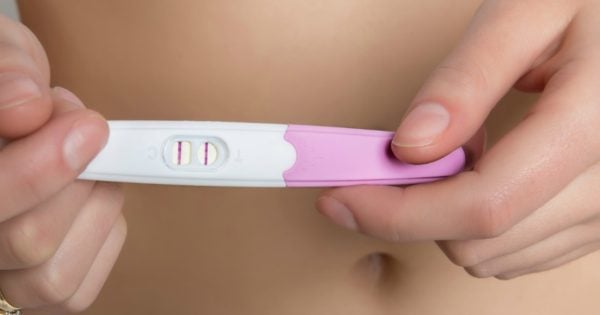 "Patients sometimes get confused because they will say, 'I am two weeks pregnant' because they'll know when they ovulated and they'll know they could only have been pregnant for those two weeks," says Dr Jessup.
"But by definition, it always goes back to the last period in a regular cycle.
"If you have got a normal cycle by the time you realise your period is a day late and you do a pregnancy test, you are four weeks pregnant at that time."