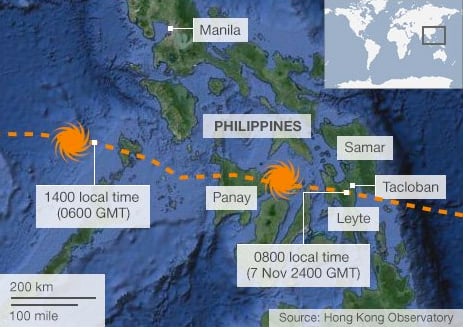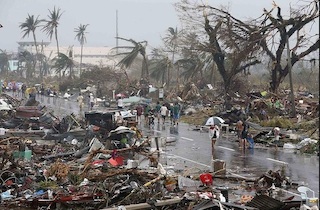 1. Typhoon Haiyan
Over 10,000 people are dead after one of the strongest typhoons ever recorded swept across the Philippines. Super storm Haiyan has devastated the country. Thousands of bodies have been swept out to sea, entire villages have been flattened. Several Australian's are missing, with one confirmed dead thought to be whistleblower Priest, Kevin Lee.
The storm is now headed towards Vietnam where it is expected to strike the capital Hanoi this morning.
More than 600,000 people were being evacuated from low-lying parts of Vietnam last night.
If you are concerned about loved ones in the area call DFAT on 1300 555 135
For more on the Typhoon and how you can help see here.
2. Brawler laws
IN NSW tough new "one punch" laws will be to be introduced to cabinet today after outrage over the soft sentence handed to Kieran Loveridge, who killed teenager Thomas Kelly. Under the new laws there would be no requirement for the prosecution to prove the offender knew the punch would cause death. The offender could face up to 10 years jail.
3. Julia's regrets