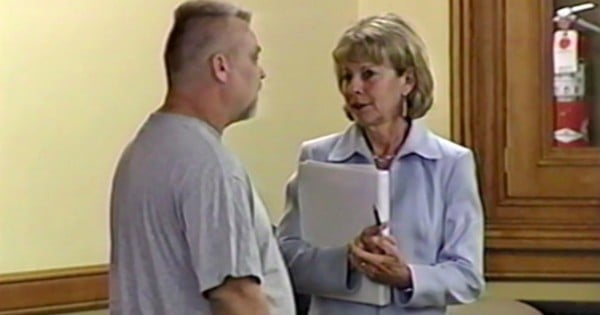 This article was originally published by The Marshall Project, a nonprofit news organisation that covers the U.S. criminal justice system. Sign up for their newsletter, or follow The Marshall Project on Facebook or Twitter.
In 1985, Penny Beerntsen was attacked and raped by a stranger while running along the beach near her home in Wisconsin.
After she picked her assailant out of a police lineup, he was convicted and sentenced to 32 years in prison. For 18 of those years, Beerntsen was convinced that her rapist was behind bars.
But in 2003, DNA evidence revealed that Steven Avery, the man she identified and the subject of Netflix's documentary series "Making a Murderer," was not her attacker. While he sat in prison, the real perpetrator, Gregory Allen, remained free for 10 years before he was arrested on unrelated rape charges.
Netflix's new series primarily focuses on what happened after Avery's exoneration: two years after he was released, Avery was charged with the murder of another woman, Teresa Halbach. In 2007, he was convicted and sentenced to life in prison. 
Watch: A trailer for the documentary, 'Making a Murderer'. Post continues after video.
Beerntsen declined to speak with the filmmakers partly because she believed the documentarians were too close with Avery's family and attorneys. "They were very convinced that he was innocent," Beerntsen said. "I was not convinced."
This interview was conducted before the premiere of "Making a Murderer." Beerntsen has since watched the series and thinks it accurately portrays her case.
Below, she shares, in her own words, what it was like to discover that she had misidentified Avery and how she feels about him today.
The day I learned of the exoneration was worse than the day I was assaulted. I really fought back when my attacker grabbed me. I scratched him, I kicked him. I did not go gently. After the DNA results came back, I just felt powerless. I can't un-ring this bell. I can't give Steve back the years that he's lost.