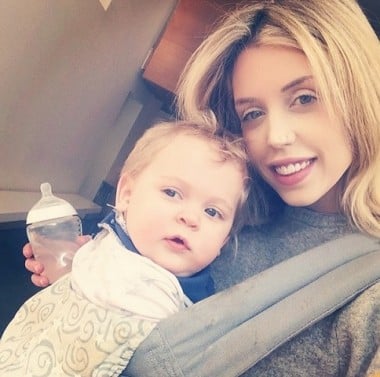 I felt it. The rumble.  The quiet rage that started to roll yesterday when those initial whispers about the cause of Peaches Geldof's death started to swirl.
And last night the coroner confirmed it.  The 25-year-old's unexpected and tragic death on 7th April wasn't caused by a heart attack from her extreme juice dieting as early reports suggested. Instead the toxicology report has stated what nobody wanted to hear: that due to the levels of heroin in her system Peaches Geldof 'likely' died from a heroin overdose.
And the anger and disgust at Peaches Geldof – in some circles, amongst some people  – is palpable.
Like who?
Like the people who today and yesterday and on 7th April would have given anything ANYTHING to experience the privilege of being a parent. The people who are desperately trying to conceive, who have faced years of infertility and the rollercoaster of emotion that goes with it. The parents who have suffered the nightmare that is a miscarriage. The trauma that is a stillbirth. Men and women who have spent thousands of dollars on IVF, who have endured cycle after cycle of fertility treatments, who have spent all their savings and borrowed money from family and still have no little baby in their arms to show for it.
Damn right those people are angry. Because today they're thinking about Peaches Geldof who had two beautiful little baby boys (Astala 23 months and Phaedra 11 months) and they're thinking, "You stupid, stupid selfish addict. You didn't deserve to have kids."
And while I don't feel that way today, seven years ago I would have. Back then, I was in that angry headspace. (And I ventured there again when I lost my daughter Georgie in 2010.)