AFL Geelong star Patrick Dangerfield's and his wife Mardi have welcomed their first child.
Dangerfield shared the news on his new fishing podcast, Reel Adventures.
Mardi gave birth to a baby boy on Tuesday evening and the couple have named their new son George.
The announcement confirms the torrent of social media comments that suspected the pair had spent the last day celebrating their new addition.
Mardi is "very, very healthy", Dangerfield said on the podcast.
"We had a wonderful night. He weighs in at 7 pounds and 12 ounces," he added.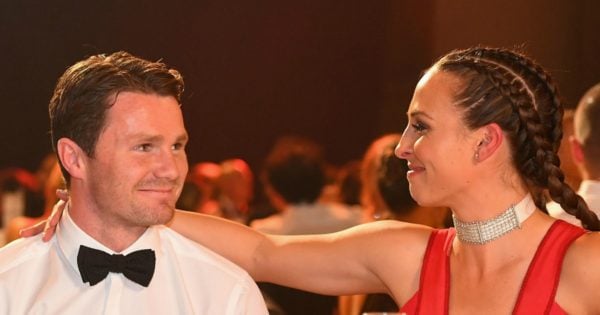 The Cats player said he and his wife went to hospital on Monday night so Mardi could be induced.
"Then the next morning at about 4.30am Mardi went into the birthing suite and went into labour and about 12 hours later little George was born," he said.