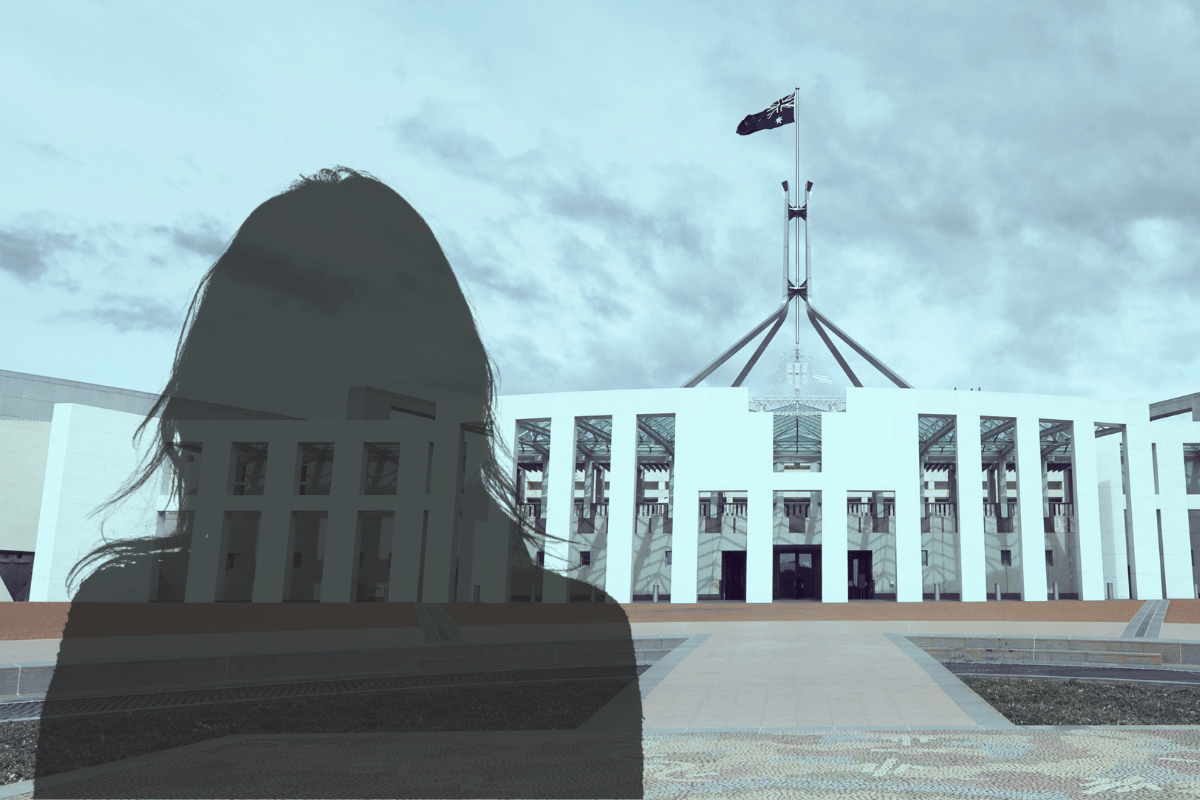 This post deals with sexual assault and may be triggering for some readers.

On Tuesday, I sat down to read the Jenkins Review. 
At long last we had the evidence to support the hearsay that yes, Parliament House can be a distressing workplace plagued by power imbalances, gender inequality, a lack of accountability and an exclusionary culture. 
To all the people who came forward to share their experiences, thank you. I too have cried in the bathrooms so that nobody could see me and because of you, those future staffers who come after us might be spared.
Watch: Brittany Higgins speaks at Canberra's March 4 Justice rally. Post continues below.
I can't say I am shocked. Frankly, I was surprised anybody is shocked. We have known all of this for such a long time. Are we not mad that it took the alleged devastating trauma inflicted on a then 23-year-old Brittany Higgins to hold the most powerful among us to account?
Workplace bullying and harassment is illegal. Work health and safety laws exist to protect everyone, and to hold us accountable. Ignorance of the law is not a defence. Nor is the Canberra bubble. 
Here is my story.
I started working in Parliament House when I was a 19-year-old university student. I started out serving banquets and buffets in the Members' Guests Dining Room. 
Thus began my short career as a fly on the wall in what is, in my view, Australia's most insidious social experiment: the Canberra Bubble.
I remember standing by a table, invisible in my apron, watching a senator pass around his phone, zoomed in on a picture of his new staffer's breasts. 
When I had graduated from the dining rooms and taken up a desk job, I remember being told to "wear a shorter skirt next time" as I bent over the bubbler, and that an older gentleman would "brush his teeth with my sh*t" as though that was exactly the sort of compliment I had been praying for.