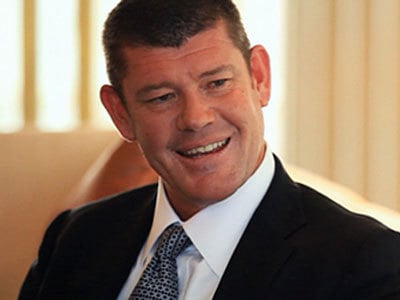 1. Packer Gyngell brawl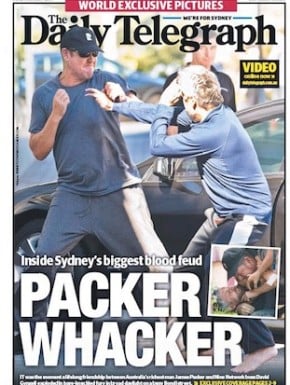 The front pages of the News Limited papers are blazoned with images of James Packer and David Gyngell in a public fist fight.
The brawl, which took place outside the home of James Packer, made news yesterday with a freelance photographer selling images of the fight to the highest bidder.
The images reportedly sold for $250,000.
The explanation for the argument is that James Packer was angry that a Channel Nine News truck was parked in the street in which he lives.
News Limited say Packer sent Gyngell a SMS asking him to have the truck moved as he returned from the airport.
"I didn't even know you were in f…ing Australia,'' David Gyngell is heard yelling in a video of the fist fight.
Meanwhile, a video of the brawl (heavily covered in News Limited logos) has emerged.