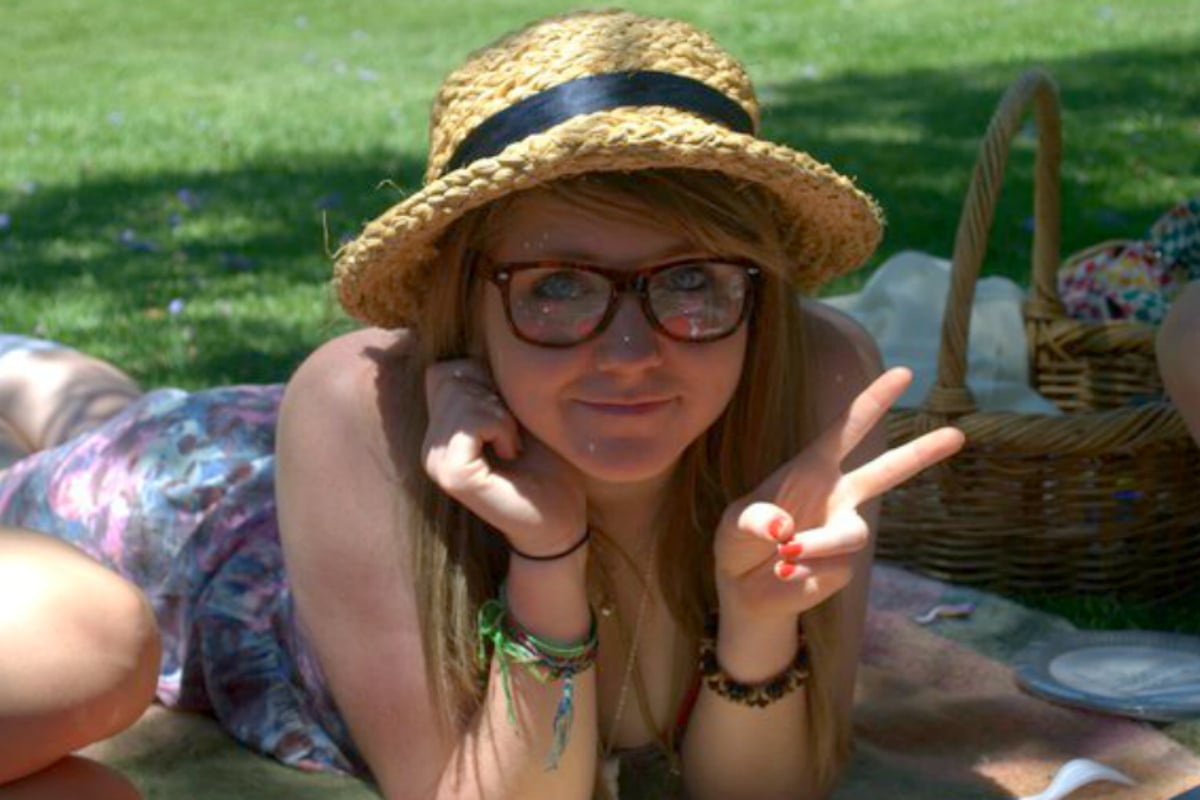 Content Warning: This article discusses severe anxiety and may be disturbing for readers. 
The glass I was holding suddenly smashed to the floor.
I pressed the fingers of my right hand into different places along my left arm, shoulder and hand. Nothing. I had completely lost all feeling.
Cold sweat trickled down my neck and with shaky hands, I attempted to find my pulse in my neck. It was as rapid as a frenzied snare drum.
I think I'm having a heart attack.
It was 2009; I was 15. I was standing in the backyard at a high school party. I was in a bubbly mood, cheerfully chatting to friends. Then completely out of nowhere, this crushing terror took over.
I begged Mum to pick me up and as we drove, I looked to the horizon. Though my eyes were blurry and full of tears, I saw the twinkling lights of the sprawling city skyline and thought to myself that this was it. That was the last thing I would ever see. As the grip tightening around my throat and hysteria kicked in, I became at peace with the thought that this is how I would die. I didn't know what was killing me, but something was plaguing my insides, turning them black and rotten.
What I had just experienced was the first of many panic attacks I'd have. In a way, I had wished it was a heart attack – I felt more at ease with my organs shutting down than accepting I'd lost control of my mind.
What followed was a year-long dissociative episode – feeling disconnected from my body and from reality – so spaced out that I felt I wasn't me, but was watching a terrible movie starring me.
Paranoia took over. Daily life was disrupted by convincing thoughts of terrorist attacks, car crashes killing my whole family or the impending apocalypse. One afternoon at a football match, a balloon in the sky resembling a bomb sent me into a five hour hysteria.
Life was like this for years – I felt like a prisoner inside my own body. Thoughts of harming myself plagued my mind, as I was convinced my broken brain would cause my whole life to be a hellish nightmare.
But then, with the support of my mum, I began seeing psychiatrists, psychologists, GPs – anyone we thought could help end the pain. Soon after reaching out for support, a crucial message became evident to me:
I wasn't broken. I wasn't crazy. I was living with severe anxiety, but there was hope.
I began a variety of medications and therapy practices such as mindfulness, working through traumas and developing key strategies for when anxiety spirals start.