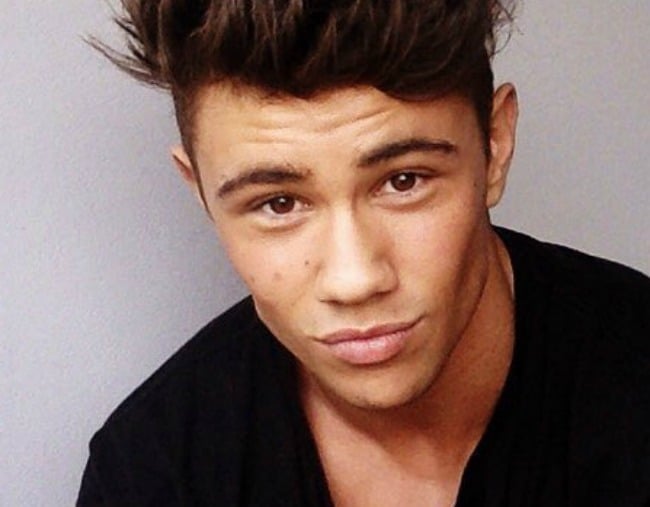 You might be more used to seeing him on our screens as Summer Bay's resident doctor-in-training Mason Morgan, but last year, the Home and Away star was instrumental in averting the attack of a woman, stopping her assailant mid-assault.
Speaking on Sunrise, the 25-year-old actor spoke of the incident that happened in the Sydney suburb of Surry Hills on Friday, the April 28 2017.
Pledger was walking home at night when he saw a man "with a hoodie" trailing a woman before the incident dramatically escalated.
"I just noticed a suspicious situation. There was a guy with a hoodie on [who] seemed like he was following someone. [Then I] saw a lady up in front and my gut instinct told me something was wrong," he said.
"I was taking the route anyway so I decided to be aware of the situation and out of nowhere he made a run for her and assaulted her and decked her to the ground.
"In that moment all this adrenaline came in and I kicked into action and I ran up to him and I was screaming and yelling at the top of my lungs and just 'Stop, stop, stop' and I grabbed onto him and I made sure that he got off her.
The man in question was 28-year-old Justin Bird, who this week was convicted of aggravated assault with the intent to rob, which carries a maximum sentence of 20 years. Bird has been refused bail and will have to wait until August to be sentenced.
Testifying as a witness, Pledger had to wait until the conclusion of the trial to speak about his version of events.