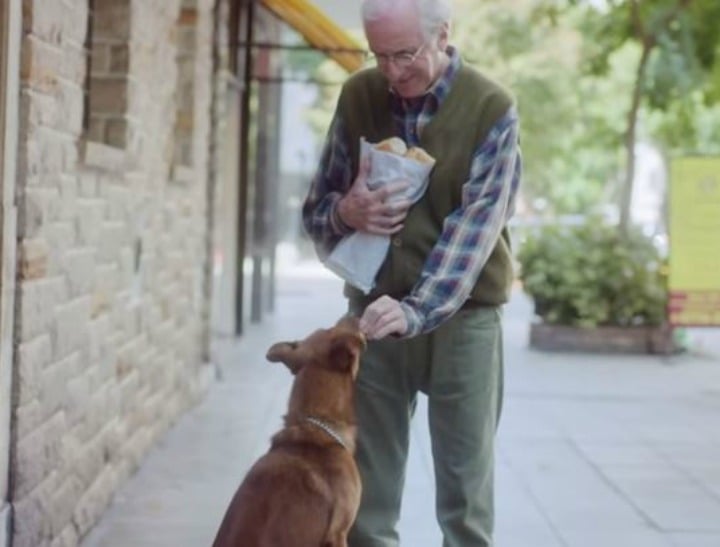 On the same day the federal government has announced a review of Australia's organ donation system, this advertisement from Argentina is going viral.
'The Man & The Dog' was comissioned by one of Argentina's top donor organisations and encourages people to become organ donors.
The minute-and-a-half ad tells the story of an elderly man and his inseparable companion.
When the man appears to have a heart attack, the dog loyally follows him to the hospital but the workers keep him outside. The dog waits outside for his owner … and you'll have to watch the video to see the ending.
Watch the video below, post continues after.
The video has had over 3 million views since it was uploaded on Friday.
The ad comes on the same day that David 'Kochie' Koch resigned as Chairman of the Organ and Tissue Authority Advisory Council in protest over the Government's handling of a review into organ donation.
Watch the video below. Post continues after video.
"You didn't even ring me as chairman of the Advisory Council to get my view or even tell me it's coming," he said.
This also ad highlights news that the Federal Government has ordered a review of the Australia's organ donation system
The ABC reports …
The Federal Government has ordered a review of the nation's organ donation system, saying about $250 million in recent investment has not led to the intended rise in transplant numbers.
In 2008, the Rudd government set a goal for Australia to become a world leader in the field.
The Government said the number of people whose organs were donated when they died was 12.1 per million people in 2008.
That figure only rose to 16.1 per million last year.