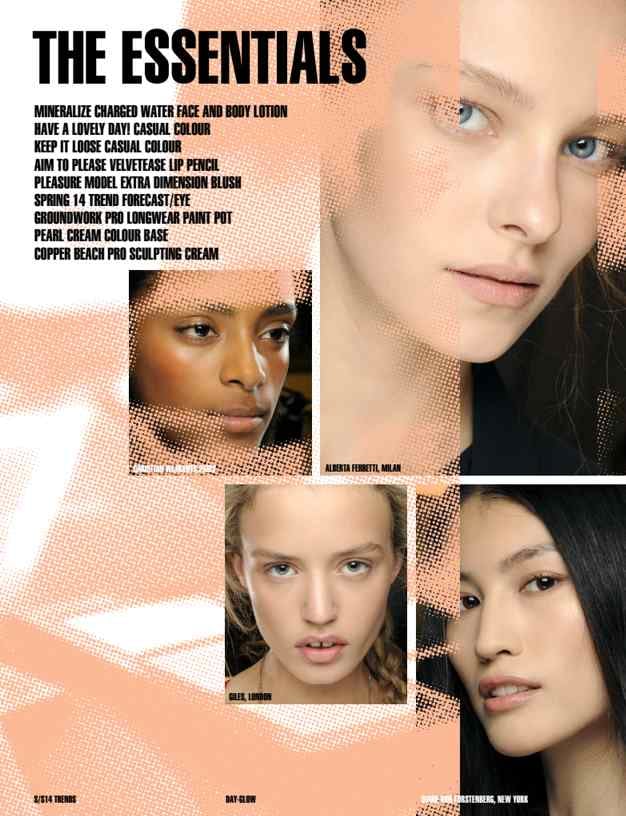 One of the hottest beauty looks right now is natural or bare make-up.
From Nigella Lawson's 'make up free' look on the cover of Vogue to the Oscar's red carpet and Jennifer Lawrence's bare–faced look in Dior's latest campaign to the latest runway shows; fashion's tastemakers are eschewing bold makeup in favour of a more natural look.
Except here's what no one will admit to: it's one huge lie. Natural or minimal make-up often takes make-up artists hours to create.
Faking glowing, flawless skin is actually one of the hardest parts of a make-up artist's job. I know, I used to do it.
Yet, we're expected to believe all it took to get these goddesses ready was a swipe of mascara and touch of lippie.
Well, it's bullshit.
Take Nigella Lawson's recent photoshoot for British Vogue, the 54-year-old was according to the magazine, "virtually make-up free". A spokesperson for the magazine reportedly said all she sported was a spot of blush, a swipe of mascara and – cough- a "little retouching".
C'mon really? You don't need a magnifying glass to spot there's more than a few clicks of the Photoshop blurring tool at play here. And nothing against Nigella Lawson, but I imagine that she first had her skin prepped with a serum and moisturiser followed by fixing spray, primer, some light contouring, foundation, mascara, eyeliner or eye pencil, eyebrow pencil, blush and a lip tint.
It seems like there's no make-up and there is what is considered a socially acceptable form of no make-up.
If you've ever envied a catwalk model's skin, you should know that there are more than kale smoothies, squats and not eating cheeseburgers to get them looking so flawless.