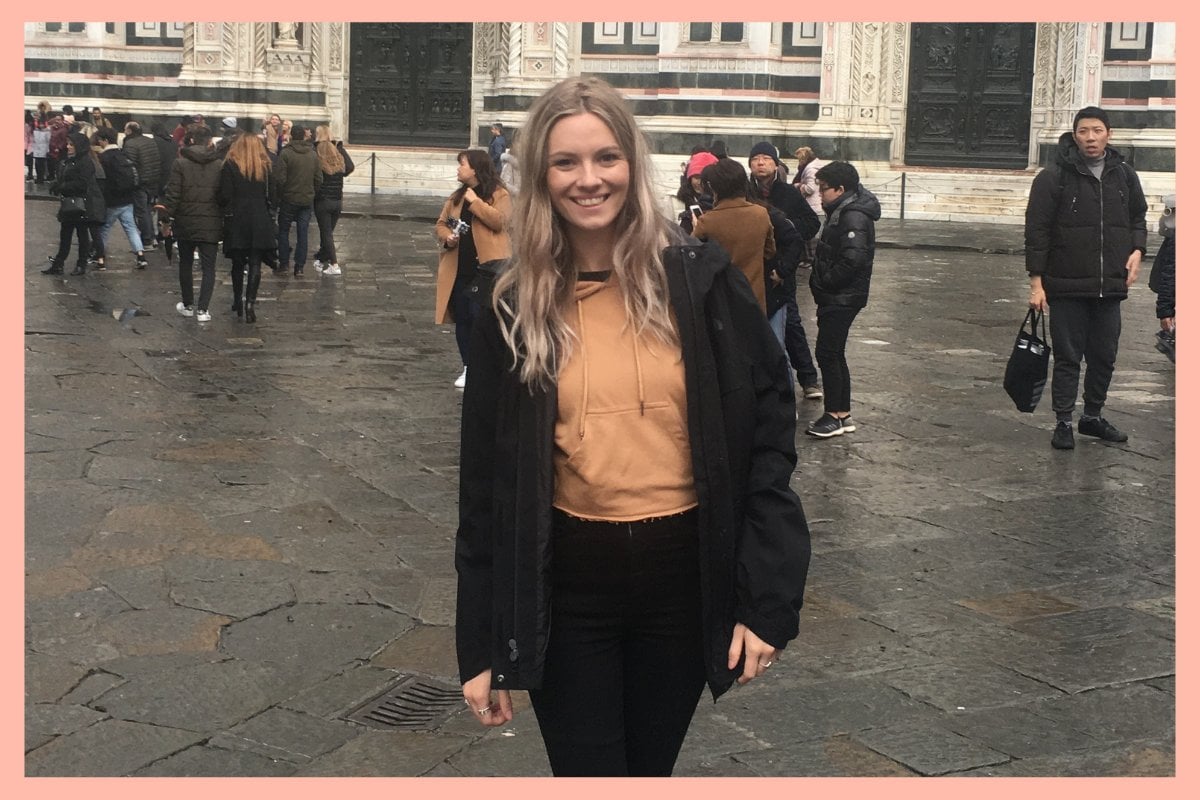 This post discusses eating disorders and could be triggering for some readers. 
Earlier this month, singer Olivia Rodrigo, was shamed by trolls for being 'too skinny' after a recent Instagram post. 
One commenter even noted that they were getting 'anorexic vibes' from her photos. 
Her fans came to her defence but despite endless support, I know firsthand that there is no guaranteed way of erasing comments made about your body.
Watch: How to improve your daughter's body image. Post continues below.
They follow you around, the words sticking to the back of your brain, resurfacing every so often just when you think you've just started to accept yourself. 
fuck all of you people pic.twitter.com/5FjuZXtQQt

— kendra♡ (@tunlust) June 6, 2021
I know this because I was a skinny girl. And I still am a skinny woman. 
My relationship with my body has always been complex. Some days, I feel so innately uncomfortable in it.
I don't gracefully wander through the world. I clumsily march through it, usually knocking things down in my path.