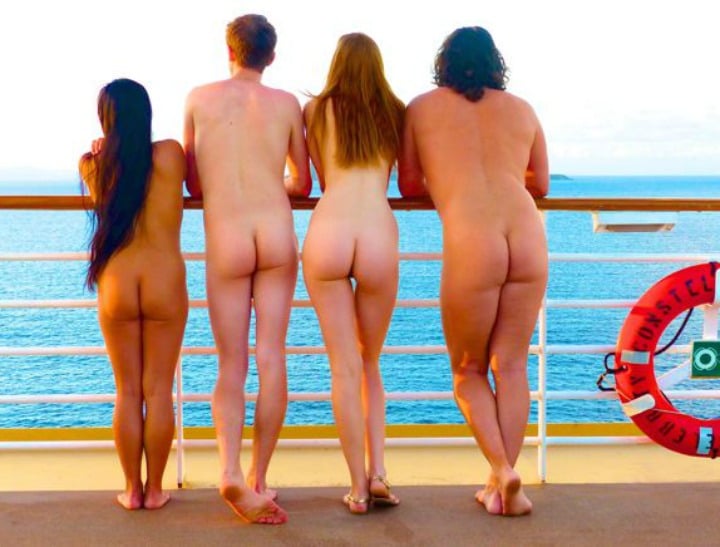 People have been getting naked in public for reasons other than sex for centuries. But as novelist and  journalist Mark Haskell Smith shows in his new book Naked at Lunch, being a nudist is more complicated than simply dropping your trousers. In this extract, he describes in hilarious detail the day he found himself on a nudist cruise.
I am not a sea-going individual. I will never be confused with preternaturally adventurous globe-circumnavigating sailors like Jessica Watson.
I grew up in Kansas, which, translated into Australian, is like growing up in Alice Springs; smack in the middle of the continent, as far away from the ocean as you can get. And even though I now live in Los Angeles – only 12 miles from the Pacific Ocean – I don't go very often. When I do find myself at the beach, I don't surf or swim or parasail or cling to a catamaran, I bring a picnic basket and sit under an umbrella drinking beer. I like to look at the water, just don't ask me to engage with it in a physical way.
So it was unusual in more ways than one when I found myself booked on a Holland America cruise ship destined to ply the waters of the Caribbean. A quick internet search of cruise ship disasters presented a catalog of Somali pirates, septic system failures, Norovirus outbreaks, and photos of the Costa Concordia laying on its side off the Italian coast.
Why, I wondered, do people go on these things? What's the appeal?
There are lots of people who cruise. According to the Cruise Line industry report The State of the Cruise Line Industry 2014 there were "21.7 million worldwide guests" sailing on 63 different cruise lines.
And while the ships just seem like big bobbing resort hotels, it turns out that they have themes, there are all kinds of cruises. If you're the kind of person who regrets not seeing Flock of Seagulls, Wang Chung, and Kool & the Gang in their heyday, well, welcome aboard! There's an 80s-themed ship setting sail in early 2016. If that's not your style, you can go on "Motöhead's Motörboat" or the "Monsters of Rock: Poseidon's Revenge" cruise.