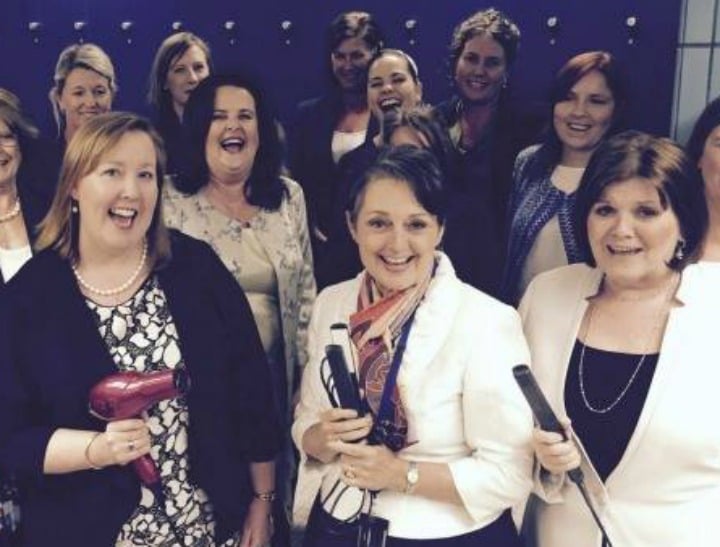 It all started with a cross-party fundraiser attended by the women of NSW's Parliament House…
And it ended in a protest by female MPs – including Minister for Women Pru Goward and Speaker Shelley Hancock – armed with hairdryers and straighteners.
Ms Hancock told 2GB's Ben Fordham some of the MPs began talking about the inequality between the size and number of the men's and women's bathrooms.
So the troupe of women traipsed down to the gym in a late-night excursion.
They inspected the ladies' bathrooms and counted two basins, two toilets, a couple of mirrors and a small area with eight lockers, Ms Hancock said.