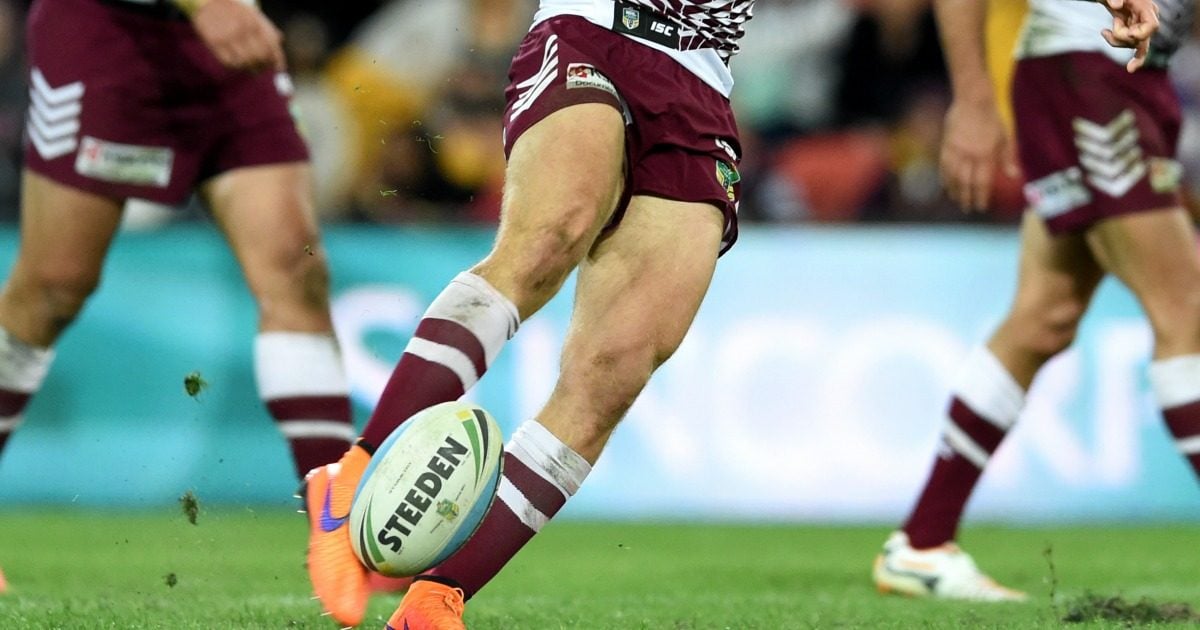 "He and I went into his room and after we had had sex he sat up at the end of the bed and turned to me and said, 'I am going to send one of the other boys in'. It was as simple as that."
This was the experience of a young woman, who had been having a sexual relationship with a professional A-League player, but didn't realise he had other things in mind for their time together.
'Sharing women' is a concept that keeps creeping into the headlines. Groups of men, like sporting teams, passing women between them – or sharing their sexual exploits with group of guys – using photos or videos of their encounters, often taken without the woman's consent.
To listen to this story, get The Quicky in your ears. Post continues after podcast.

Lucy* was messaging said A-League player, who had invited her to come over to his house and stay the night. He lived with three other team mates.
"He was messaging me saying you're welcome to come over and stay. Once I had agreed to come over, he asked the question [of whether] it was just for him, or for all three of them," she told The Quicky.
"I said I am coming for you, you're the one I am interested in. Then I got to his house and the three of them were up in the lounge room, I sat down and one of the other players pipes up and speaks about me in the room as if I wasn't there and says 'are you going to kiss your girl because if you don't I will'.
Gender adviser Professor Catherine Lumby has been trying to stamp out behaviour like the above within the NRL.
"I feel some days like I have been banging my head against a particular wall for a very long time. There are pockets in society where we get a really toxic male bonding culture happening," she told The Quicky host Claire Murphy.
Professor Lumby explains that it's often seen in elite university colleges, so much so, she'd be appalled if one of her sons wanted to go to college.
"Usually these toxic bonding rituals involve a lot of alcohol but they also often involve guys bonding over women. The women are like this invisible currency, passed between them.
"It's really infantile on one level, but on another level it's really toxic and damaging to women.
"Sometimes it involves demeaning and degrading women while they are having sex with them. It's certainly about sharing stories about their sexual exploits. It involves filming them and sharing that material," she explained.