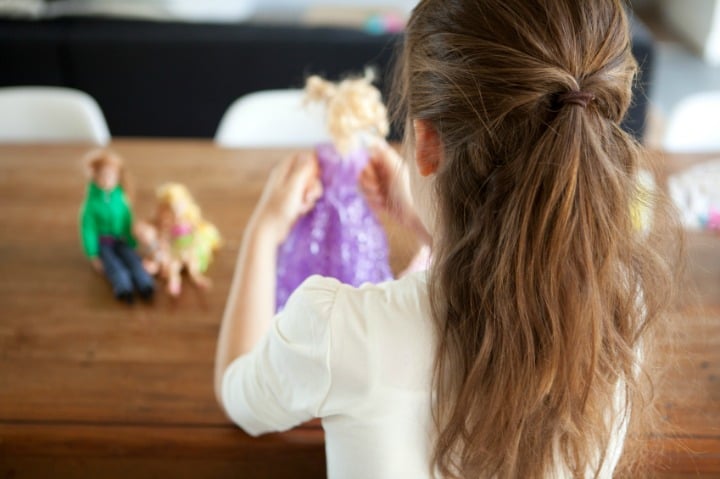 These mums are giving our kids a choice as to what types of dolls they play with and for that we say thanks.

I consider myself lucky that my daughter doesn't really play with Barbie dolls… yet…
Oh, she has a few, but she's more prone to cutting Barbie's hair off pretending to be a hairdresser than dressing her in a wedding gown and walking her down the aisle with Big Ted.
Occasionally, I see her plonking spikey-haired Barbie on top of Sven, the Frozen reindeer, and riding her over the top of an imaginary ice mountain, but my four-year-old is much more infatuated with Arendale than Malibu.
Sure, she has other dolls but they are more the odd-looking baby-type ones that wee when you tip water down their tiny plastic mouths.
It could be the influence of two big brothers but she gets more delight from making her 'baby' wet her nappy than from any other form of play with her.
So I am well aware that so far, SO FAR I have managed to dodge the Barbie bullet.
But my daughter is just four, and the future is long.