It's been one week since The Bachelor's Richie Strahan broke hearts all over Australia by telling audience favourite Nikki Gogan that he was in love with another woman. But now, Nikki has told WHO magazine that she's glad she didn't win.
In the exclusive interview, Nikki admits "I still don't think I'm over it," and describes the painful experience of watching the finale with her sister, Dani.
"I had all the emotions. The tears were flowing. I can laugh about it as well, but it's still raw," she said.
She told the magazine that while she kept her phone off on the night of the finale, she was showered with support the following morning. "It was crazy," she recalled. "The amount of people trying to contact me. I feel like I'm getting a massive hug from Australia."
Well, that's because you were, Nikki. All of Australia were trying to literally and figuratively hug you.
The 29-year-old from Western Australia hasn't started to date since returning home, explaining "you don't date in Northam!"
She's also "not in the right state of heart or mind" to contemplate being our next Bachelorette, which is undeniably devastating.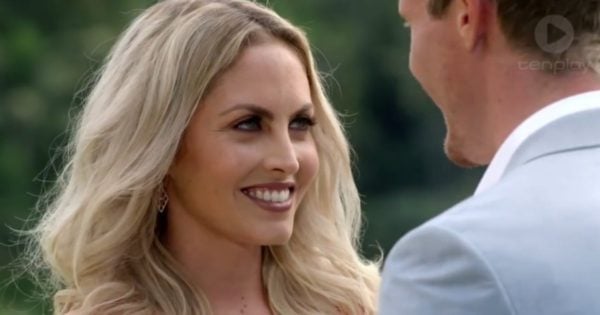 However, she told WHO that ultimately she's glad she lost the reality series, and takes great comfort in the thought that her relationship with "my Richie" was just not meant to be.
"I wanted to do forever with this guy," she said. So she knows he must have something incredibly special with Alex for him to have chosen her. Gogan does admit, though "I need them to work."
Okay, it probably makes me a terrible person, but when I've been broken up with in the past, I tend to hope that the relationship after me fails miserably, leaving my ex forever knowing he made the wrong decision.
But, uh, apparently that's just me.
I'm not sure I've ever seen a classier response to a break up than Nikki's.