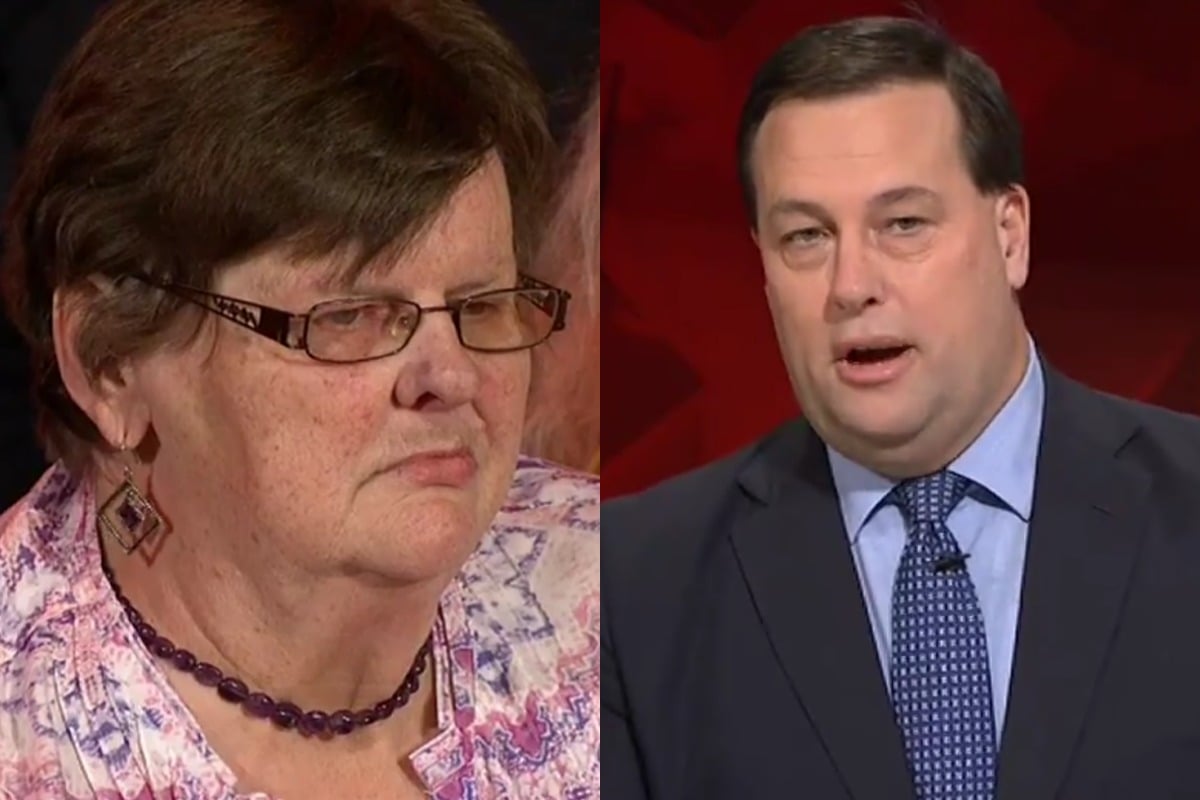 -With AAP.
1. "It's the worst time of my life." Q&A panellist struggles for words after question from a woman living on Newstart.
An elderly woman has shared her experience with Australia's Newstart system on Q&A, leaving a Liberal MP struggling for words.
Ricci Bartels told the panel she was forced onto Newstart at 62 following retrenchment at her former employer. She has been unable to find a job for three years.
"I could not find a job no matter how hard I tried. So my question to you wonderful panellists is, how would you suggest people like me 'have a go to get a go'?" she asked, quoting Prime Minister Scott Morrison.
Liberal MP Jason Falinski responds to a question about Newstart on Q&A. Post continues below video.
In response, Liberal MP Jason Falinski said he "doesn't know enough" about Bartels' personal circumstances to comment on her situation, but "we have done a number of things in the government to make sure our systems… is as bespoke as possible".
He acknowledged that it may not have been as successful as it needed to be in Bartels' case, but "we keep trying".
In response, Bartels reiterated her question and gave an insight into her life on Newstart.
"To put it in a nutshell it's the worst time in my life," she explained. "The loss of dignity, the loss of friends because you can't go out, you can't socialise. Not eating proper foods even though I suffer various ailments. Looking for a job, applying for a job, not getting the job.
"I'm a very skilled person, I've been a manager… for me, it was the worst time of my life.
"And Jason with respect, you haven't answered my question. What do you suggest people like me, at my age or at a young age for that matter, how do they 'have a go to get a go'? This is so important: 'Have a go, get a go', this is so divisive."
Falinski stumbled over his words, telling Bartels he again could not comment on her personal circumstances.