BREAKING NEWS: The Ukrainian President Viktor Yanukovych has sacked the head of the armed forces, Col Gen Volodymyr Zamana in the wake of the deaths of 26 people after violent unrest in Kiev.
1. Bali drug arrests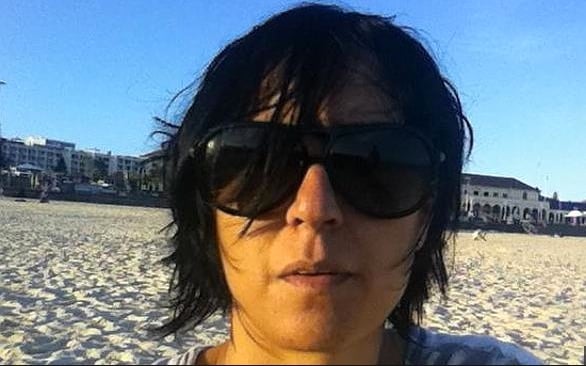 A New Zealand woman Leeza Tracey Ormsby living in Sydney has been arrested in Bali accused of drug possession.
She was reportedly arrested on February 12 but the story was only broken recently.
37-year-old Ormsby is accused of having 132.2 grams of MDMA and 26.06 grams of hashish which was allegedly found inside a villa in Kuta where she was staying.
The woman was on holiday at the time, visiting a friend. Her villa was reportedly ambushed after police found out there might be drugs at a party.
Ormsby could face 20 years in prison if she's convicted.
According to the SMH, a local source said the amount indicated the woman was dealing rather than using the drugs. ''Judging from the evidence, it's possible she's dealing. If [she's] just a user, why do you need a scale?'' they said.
2. Fires on Ethiad plane
Passengers on an Ethiad flight from Melbourne to Abu Dhabi have taken to social media to blast the airline for poor security and service.
The flight left Melbourne at 11pm on Monday, but was diverted to Jakarta after smoke was seen coming from two of the toilets on the plane.
Security checks were conducted for over two hours before the flight once again took off. However another fire broke out two hours before Abu Dhabi in another toilet.

3. Asylum seekers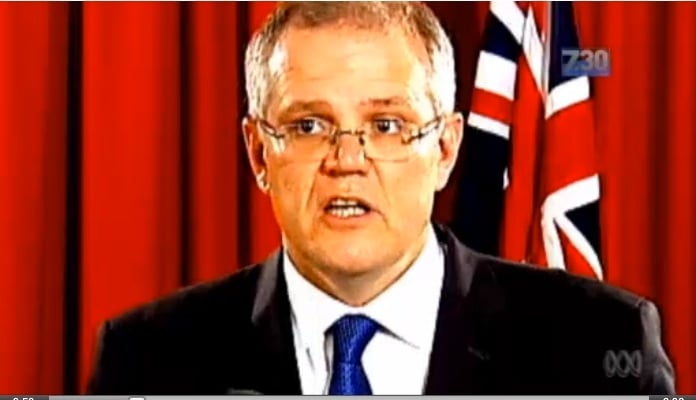 An interpreter employed by the Immigration Department has told Fairfax media that PNG locals employed by security guards at the Manus Island detention centre attacked asylum seekers with machetes, knives and rocks.
Operation Sovereign Borders commander Angus Campbell will arrive on Manus Island this morning to assess security measures at the detention centre.
Meanwhile the Immigration Minister has responded to the leaked information of over 10,000 asylum seekers that were accidentally published in a downloadable document on the Immigration Department's website. Scott Morrison has told the Guardian it was an "unacceptable incident".
4. Double murder Melbourne
A Melbourne couple found stabbed to death inside their home have been named as Robert and Cheryl Adamson.
Police are searching for a motive in the brutal murder.
5. Royal Commission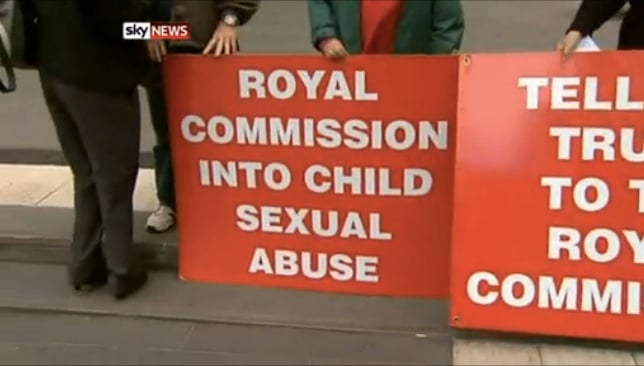 The principal of a Toowomba school who failed to report sexual abuse of his pupils to Police has admitted it was grossly incompetent.
The Commission yesterday heard further evidence of the student who was forced to re-enact her abuse in the Principal's office using her father's hands to demonstrate what her teacher had done to her.
For more read this post here "Shameful: What this school principal put his students through"
6. Australian man detained in North Korea
A 75-year-old Australian man, in North Korea to distribute religion pamphlets has been detained.
John Short, a Christian missionary who has been working in Asia for 50 years was found with Christian pamphlets translated into Korean.
The SMH report that last year an American missionary was sent to 15 years hard labour in North Korea after he was convicted of trying to overthrow the state.

7. Corby interview to go ahead
The SMH has reported that it looks increasingly likely that the Channel 7 Schapelle Corby interview will go ahead after her brother-in-law met with Indonesian authorities strike a deal.
Mike Willesee told the SMH that they were prepared to let Indonesian officers sit in on the interview if that is what it would take to make it happen.

8. Newborn baby bashed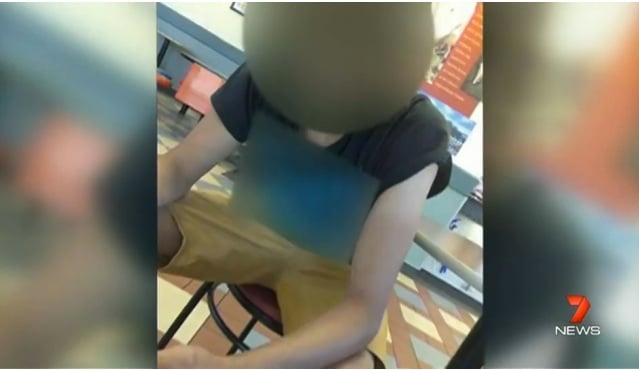 The grandfather of the newborn baby who was bashed by his 15-year old Dad has said that the baby's life support will most probably be turned off this weekend.
He told Perth's Radio 6PR that the father of the baby was not meant to be at the hospital.
"I want to know how come that boy was allowed back in.
"He's supposed to be under care and wasn't supposed to be at the hospital – that's what we're trying to understand.
"Especially at night like that, where were the nurses?"
9. Parents job linked to student performance.
An OECD report has shown that the best performing students in school have at least one parent working in IT, business or engineering.
The report showed that Australian students are performing so badly at maths that the child of a Chinese farmer will outperform the child of an Australian health or teaching professional. Australian students finished 18th out of the 63 countries measured.
10. Gang rape India
In a rare conviction three men in India have been sentenced to death for gang raping a girl over three days and pouring acid in her eyes and leaving her to die.

11. Offensive T-shirts
A mother in the US found these t-shirts so offensive that she bought the entire range to stop anyone else having to see them.
The woman who was shopping with her 18-year old son in Utah asked for the shirts to be removed from display but the sales assistant refused, so the Mother bought every shirt in the store. She plans to return them at the end of the 60-day return policy. In the meantime she has contacted lawyers to see if they violated the conservative city's code.
12. President Karzai blocks law protecting perpetrators of domestic violence
A law put before the Afghan parliament that would have prohibited relatives of victims of rape, domestic violence and under-aged and forced marriage to testify in court has been blocked by the Hamid Karzai government.
The law would have prevented the prosecution of most cases of gender-based violence taking place in the family.

13. $1 million vase destroyed
A Florida artist has been charged after deliberately smashing a $1M Vase by Chinese Artist Ai Weiwei. Artist Maximo Caminero apparently dropped the paint-dipped vase to protest the fact that the Pérez Art Museum in Miami features international, not local, work.
http://www.youtube.com/watch?v=Nz0ti7MDsDw
14. Violence in Ukraine
At least 25 people have died in the Ukraine after police launched an attack on anti-government protesters in the capital city, Kiev.
In a statement posted online, Ukraine president Viktor Yanukovych said: "Without any mandate from the people, illegally and in breach of the constitution of Ukraine, these politicians – if I may use that term – have resorted to pogroms, arson and murder to try to seize power."
"I have persistently called for people to refrain from radical actions. But they have not listened."
What news are you talking about today?