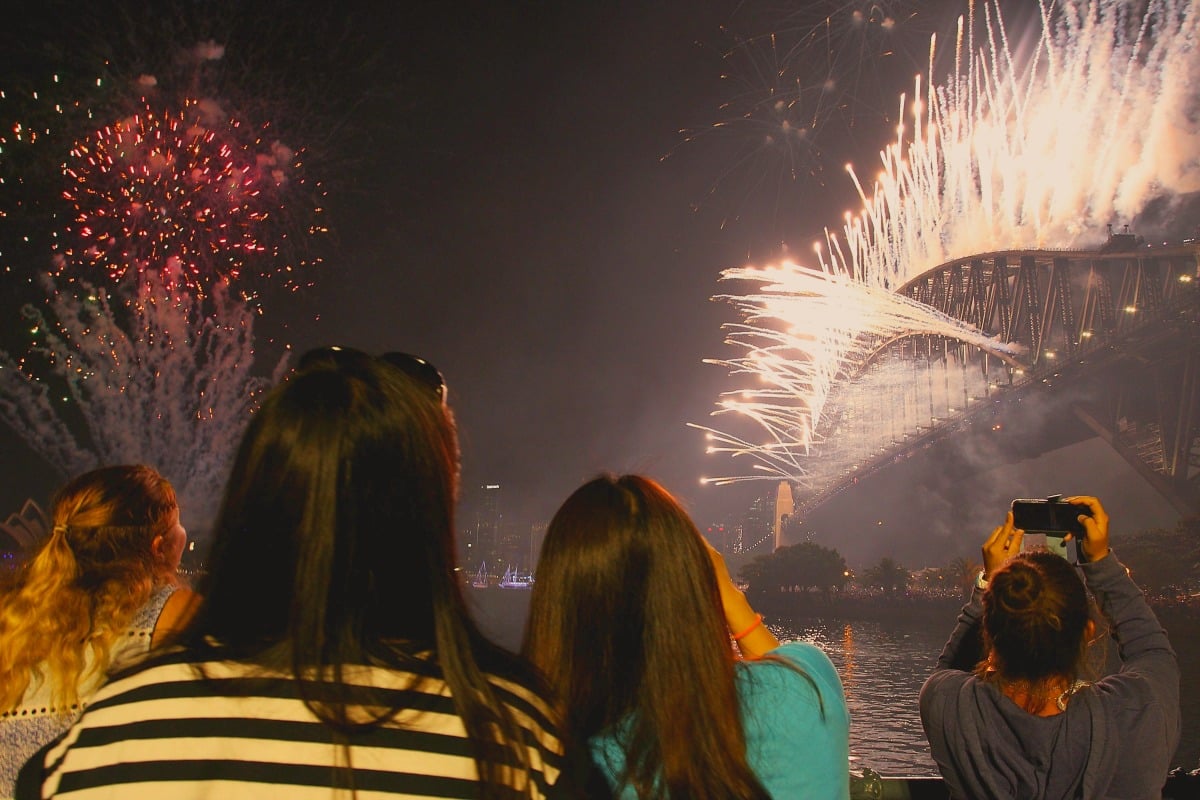 Never has the lead up to a new year felt so grim. So un-festive. So scary.
You're not imagining it, New Year's celebrations feel different this time around.
Instead of focusing on what dresses we're going to wear, and what beverage we're going to choose to ring in 2020 tomorrow night, we're struggling to wrap our heads around the current state of emergency.
Bushfires are still burning, our skies are still orange, our volunteers are cripplingly tired and our optimism quickly evaporates when we remember: we aren't even half way through summer yet.
The NSW Premier's response to calls for the fireworks to be cancelled are below. Post continues after video.
Every year feels like the "most depressing one yet" when we reflect on the news of the 12 months prior, but that sentiment feels truer for 2019 probably because we're currently living through those horror headlines.
Then there are the fireworks. Usually they're the drawcard – but this year there's a feeling of guilt at the idea of enjoying them.
Isn't that a waste of money?
What about the fire threat?
Sign the petition to cancel Sydney's fireworks display!
The petition has been signed by close to 300,000 people (you can find it here). The comments on the thread are desperate calls for action calling them "obscene," "insane," and "stupid" while the country is still battling against an unprecedented number of fires.
But then there's the counter argument; what about the joy they bring? The celebration they represent? The $133 million in revenue from tourism (for an investment of $6 million) the display brings to the state of New South Wales?
Whatever side you're on, there's no denying the panic and pain and controversy surrounding the signifier of the new year to come. The world renowned Sydney fireworks – among the first to be shown on TV screens globally – are this year shrouded by anger and smoke, lots of smoke.