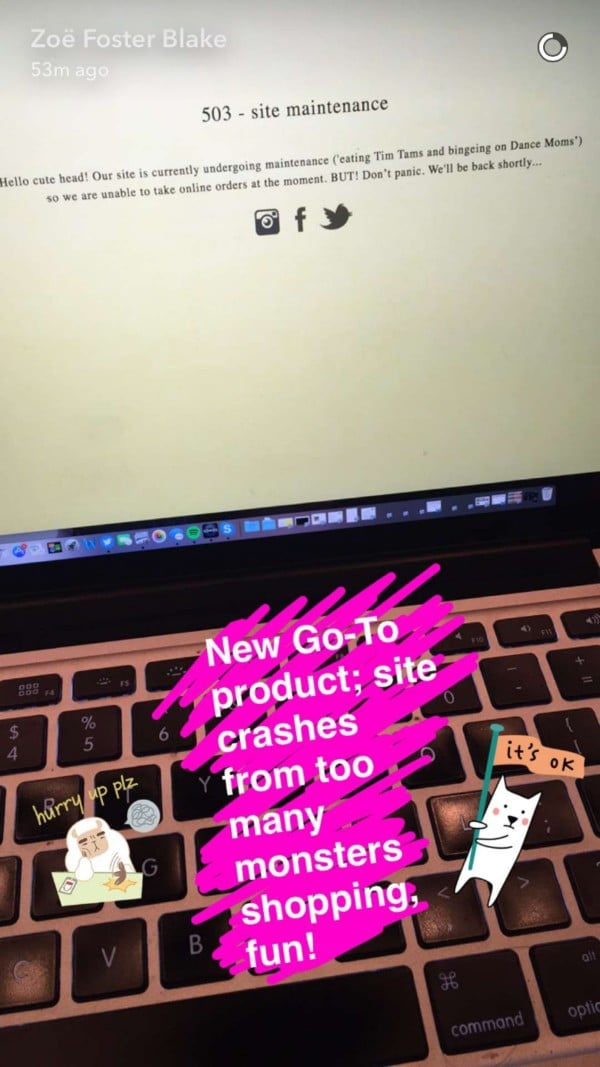 Forget Kylie Jenner's lip kits — there's a new local lip product the people are fighting tooth and nail for.
When Zoe Foster-Blake posted an Instagram video last night announcing her skincare range Go-To skincare would be releasing a new product, her followers went beserk. With just a few cartoons of pink things like a carrot and a frog as clues, minds were racing as to what the hotly anticipated launch would be.
Now, the wait is over. Enter the Go-To Pinky-Nudey Lips, a 'superbalm' complete with SPF 15.
Eradicating the need to carry around a lip balm and a tinted lip gloss in your bag, Pinky-Nude Lips! is a serious multi-tasker.
Priced at $17, it combines the brand's cult hydrating lip balm with a delightful pinky-nudey tint, plus the added benefit of sun protection — which, FYI, is just as important in winter as it is at the height of summer.
The new release proved so popular the Go-To site temporarily crashed, thanks to so many visitors eager to get their hands on it.