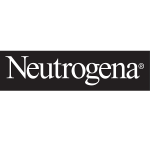 About 12 months ago, things took a turn for the worse when I went off the contraceptive pill and my skin broke out like I was a pubescent teenager again. It shook my confidence immediately.
For months, I followed a strict skincare regime. I changed my pillowcase every night and used sensitive washing detergent. I cleansed, toned and moisturised my face twice a day, only wore BB cream during the week, and washed my makeup brushes religiously.
I never used my towel on my face. I drank a minimum of 2-3L of water a day. I increased my intake of vitamin A and zinc, ate foods with anti-inflammatory and antioxidant properties, and avoided foods suspected to cause acne, like dairy.
As soon as my skin started to show signs of improvement, Aunt Flow came to town and brought more acne with her. My face was still covered in painful pimples, which took a major toll on my self-confidence and often made it difficult to leave the house.
Nothing was keeping them at bay. Until I discovered my skin's new best friend…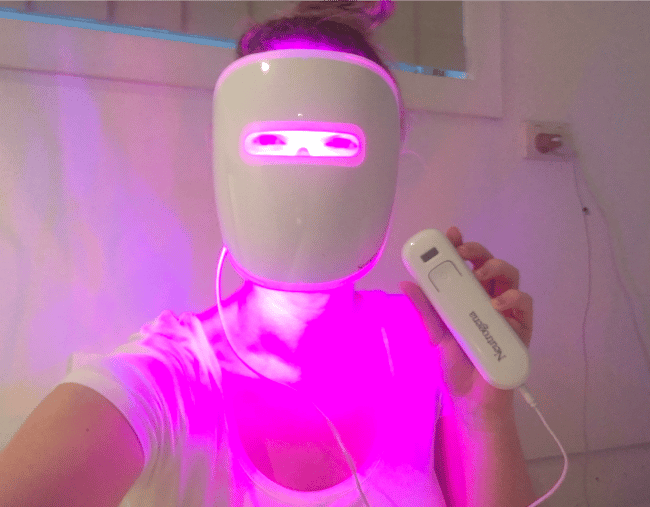 When I first saw the Neutrogena Visibly Clear Light Therapy Acne Mask I had my doubts about the legitimacy of its claims. Light therapy is something I have always wanted to try, but have never been able to afford. How can something worth $69.99 RRP do the same thing as something that usually cost hundreds professionally?
After researching the product, I learnt that the mask actually utilises the same light therapy technology used by dermatologists. It uses red light to reduce inflammation and blue light to target acne causing bacteria while being completely chemical and UV free. It claims to show results after just one week of daily 10-minute use, with significant improvements after 12 weeks of treatment.
Despite my hesitations that it was too good to be true, I purchased it because like any acne suffer I'm willing to try anything for clear skin.
After one week of use, I noticed a difference in the way my skin felt and looked. Although I still had pimples, they were flatter and less inflamed, which made them less painful and easier to conceal with makeup.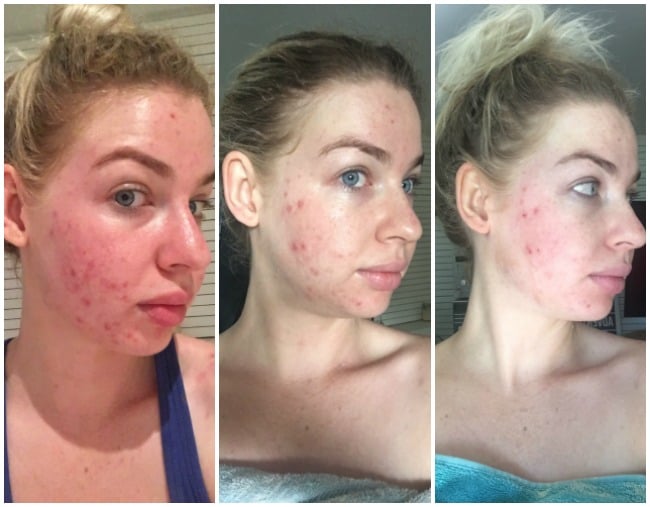 So it does work - and it only takes up 10 minutes of my day. I try to use this time to force myself to meditate, because apparently less stress equals less pimples (the irony that they are what is causing the stress!).
Admittedly, most of the time I use it while watching Netflix or taking hilarious Snapchat selfies.
The only fault of this product is that my dog won't come near me when I'm using it - he is only scared of two things; my hair dryer and this light mask.
In all seriousness though, I would've loved a product like this to have existed when I was a teenager, curled up in my room, refusing to let anyone see my face.
And it's important to note that getting rid of acne is a holistic thing. I still do follow my strict skincare routine, as no single product will necessarily blitz acne forever. It takes consistency and patience.
But I do know the mask has significantly contributed to my skin's improvement because when I don't use it for a few days, I begin to break out almost instantly – especially around my lady time.
With the summer break just around the corner, I couldn't be happier with the results. I want to spend my summer at the beach, makeup and insecurity-free. And now I can.
For my friends and family looking to buy me a Christmas present, I'm almost out of uses and you can buy me a new 30-use activator here for $29.99 RRP. Just saying.
Disclaimer: Yes, this is a sponsored post. However, I immediately put my hand up to write this review because I had already bought it, tried it, knew it worked and I wanted to share my honest experience for anyone else suffering from acne.
Have you tried light therapy before? Tell us your experience below.
This content was created with thanks to our brand partner Neutrogena.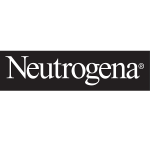 Neutrogena Visibly Clear™ Light Therapy Acne Mask is clinically proven to treat mild to moderate acne with the light therapy technology dermatologists use. The combination of blue and red LED light reduces two of the major factors that contribute to acne. Blue light targets acne-causing bacteria while red light reduces inflammation. 98% had fewer breakouts after 12 weeks*. Easy to use at home, this treatment is chemical and UV free. Use every day for 10 minutes for a clearer, more even complexion.
*After 12 weeks on 52 subjects. Always read the label. Use only as directed.