Netflix has released their new promo for the reboot of Anne of Green Gables – but not everyone is happy about it.
Simply titled Anne, the original series is based on the original books by L.M. Montgomery published in the early 20th century and the varying TV adaptations that followed, most notably the 1985 mini-series.
Listen: The Binge host Laura Brodnik has a break-down over Anne of Green Gables. Post continues after audio.

Set to drop May 12, the story follows lively young orphan Anne Shirley (played by newcomer Amybeth Mcnulty who beat out 1,800 hopefuls for the part) who mistakenly gets sent to live with an older brother and sister who live at Green Gables farm on Prince Edwards Island.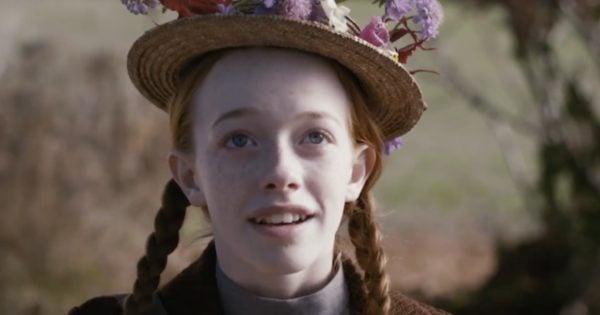 Image: Netflix
It's a childhood classic for many, so it's perhaps no surprise that the upcoming eight episode series hasn't impressed everyone.
In fact, The Binge host Laura Brodnik has already sworn she won't be watching it, calling it one step too far.
"I feel like I've put up with a lot from the entertainment industry these last few years. I've put up with their reboots and their sequels and their remakes, to the point that when I see something original I can't even believe what I am seeing because it seems like there are no new ideas left but I've kind of held my tongue and haven't said anything - until now," she vented in the latest episode of The Binge.
She's highly emotionally invested, with Anne of Green Gables not only her favourite book series but the 1985 TV adaptation starring Megan Follows and Jonathon Crombie is also her favourite mini-series ever.