If you've heard the obscenity-laden audio of Donald Trump spewing sexist and violent comments about women that was leaked last week, you will likely recall his mention of a married TV presenter.
You know, the one the real estate tycoon "moved on" but failed to sleep with, despite the fact that he took her furniture shopping. Yep, her.
Well, that woman has since been revealed as Entertainment Tonight host Nancy O'Dell. And this week she's used her platform to hit back at the Republican presidential candidate.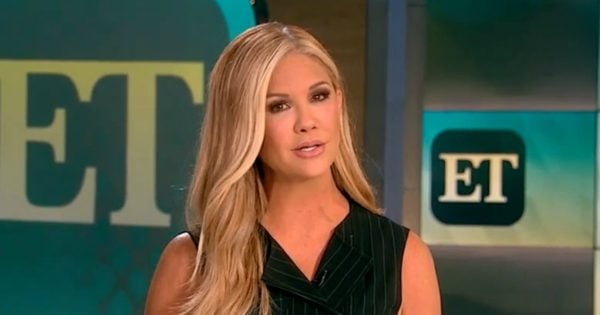 Nancy O'Dell. Image: CBS.
"I feel that it's very important that I address you all directly," O'Dell said on the programme.
"There is no room for objectification of women, or anyone for that matter — not even in the 'locker room'. The conversation has got to change because everybody deserves respect no matter the gender or setting.
"As a mum, I have to add that our kids, especially our girls, need to know that their hard work, their achievements, their intelligence, their heart are most important, and will not go unnoticed."
The recording, released on Friday by The Washington Post, was captured by Access Hollywood in 2005, several months after Trump married his third wife, Melania.
"I did try and f— her," he can be heard saying about O'Dell. "She was married. … And I moved on her very heavily. In fact, I took her out furniture shopping. She wanted to get some furniture. I said, 'I'll show you where they have some nice furniture.'
"I moved on her like a b—-, but I couldn't get there," he continued.
"And she was married. Then all of a sudden I see her, she's now got the big phony tits, and everything. She's totally changed her look."
READ: Donald Trump's sickening Access Hollywood video sparks flood of women sharing their sexual assault stories.
As horrific as those comments are, it was his reference to sexually assaulting women that really attracted headlines:
"You know I'm automatically attracted to beautiful... I just start kissing them. It's like a magnet. Just kiss. I don't even wait. And when you're a star they let you do it. You can do anything. Grab them by the pussy."
Trump has since apologised for the remarks, which he described as "locker room banter".