When you think of Mormon women, you probably picture high necklines, minimal make-up, and knee-length skirts (at the very least). Something a little like this: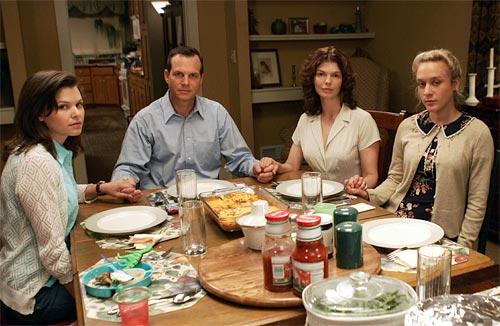 You probably don't imagine that Mormon women – who have been a part of a religion, sometimes for their whole lives, that highly values modesty for women – would be baring it all for an edgy photography project.
But that's exactly what over 30 Mormon women have done, in a project for Salt Lake City photographer Katrina Barker Anderson in Mormon Women Bare – in which she photographs Mormon women naked. Anderdon's previous projects included a photographic series that tried to normalise breastfeeding in her community.
Anderson, who is a lifelong member of The Church of Jesus Christ of Latter-day Saints, started her project Mormon Women Bare back in July – and was inspired by what she saw as the increasing emphasis placed upon the concept of 'modesty' in her community and faith.
Anderson says on her website that after hearing about young girls being shamed by their friends for not dressing "modestly" enough, an incident where a university student was chastised by a male classmate for wearing leggings, and another university student was not allowed to take a test because her jeans were "form fitting" – she knew she had to do something.
"After hearing these stories and others in 2012, I threw up my hands in exasperation," Anderson writes. "I [didn't] remember it being like this when I was a child and teen growing up in the church. Why has the modesty culture of the … church gotten so extreme and what can we do about it?"