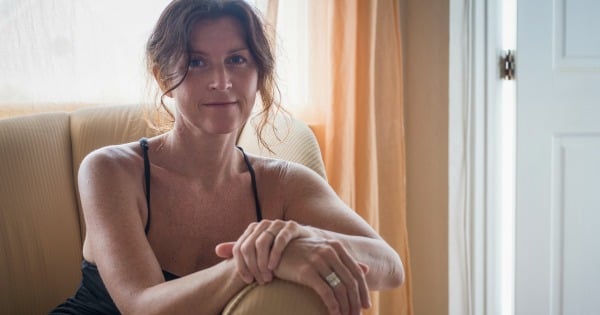 I met you in May 2000 when my friend and your coworker invited us both to a restaurant grand opening. We had no idea she was setting us up to meet and we both talked about how we had thought about backing out and not going that night. Had we not gone where would our lives be now? We did meet and we fell in love. We couldn't wait to talk each day, touch each other, or just laugh together.
A few months after meeting we moved in together. Having five children between us and a dog, was it too much? Maybe we should have waited a year to get to know each other. I was struggling financially and your need to help me learn to budget what little money I had, allowing us two incomes and a roof over our head was the blessing I needed. Never once did you offer me money, yet what you did was throw that life preserver that allowed me to be the best single mother I could be. I was no longer struggling and wondering if my car was going to be taken away. I felt alive and loved for the first time in a long time.
You were the introvert of the relationship and I was the social butterfly. You played in a cover band which allowed your social side to come out and I loved watching you play. I felt honoured to watch that band go from playing in a basement to opening for a big-name band at a festival.
You loved me or at least I thought. You were possessive and hated it when other men would pay attention to me. You made certain they knew I belonged to you. At the time, I thought this was great that any man would feel this way, now I know it was not normal.
And then reality reared its ugly head.
Two years later I discovered you were having an affair. I didn't want to believe it but all signs pointed to the fact that you were. Your mistress was married with three small children and you built her house for her and her husband. I would meet her at a bar before finding out about the affair. You were all over her that night which is so not like you. This was not you, not at all. I forgave you and I stayed even after all the hateful things you said to me. I stayed because after months of knowing this was going on, I too reached out to my ex and had an affair. Two wrongs do not make a right and for that I apologise. I know now I should have walked away before all that started and saved my dignity.
Our marriage was an emotional roller coaster of ups and downs. Being a readymade family at times could be difficult but I sure loved your boys and I thought you loved my kids. You spent time with them and they loved hearing you make up silly songs on your guitar. They admired you and for me that was a bonus, finding a man to be a father to my youngest whose father chose to be absent in his life.
I stood beside you through all your job changes and the moves and the emotional struggles you dealt with. I held your head on my shoulder and allowed you to cry many times with the stress of your job or your boys. I felt as a wife and a partner that's what we are supposed to do. For better for worse, right?