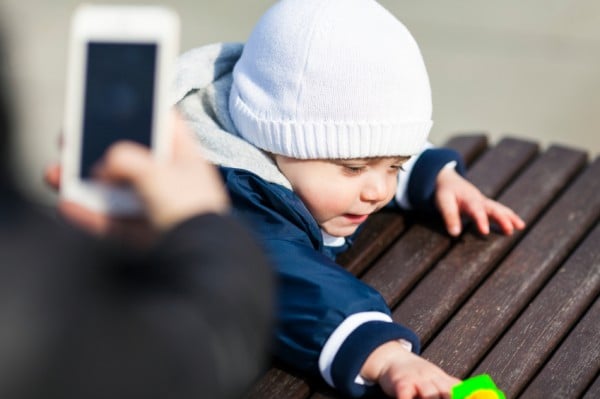 But how do we survive without this life line?
"How was school?"
"Fine."
"What did you do?"
"Nothing."
Let me guess, at this point you are pulling your hair out wondering why your little daughter/son won't talk to you. After all, they've been at school or day care all day. And aren't they supposed to start ignoring you when they are teenagers? Not when they are six.
Well, sorry to be the one to tell you, but that's your fault.
New research has revealed another thing for parents to feel terribly guilty over.
After stalking parents and their kids at restaurants and fast food outlets, the Boston Medical Centre team found that parents who use their mobile phones have negative interactions with their kids.
Meaning that your child feels they have to compete with your Facebook habit.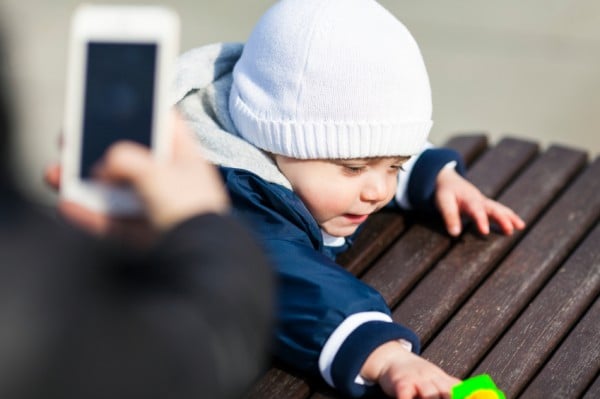 And because they bug you while you are reading the status update of the 'friend' who you would never say hi to in the street, you get cranky and tell them to be quiet.
Yep, it's true. Mobile phones are killing our relationships, including those with our kids, and making us all cranky parents.
During their observations, the team saw:
One child reached over in an attempt to lift his mother's face while she looked down at a tablet, but to no avail.

Another mother kicked her child under the table in response to the child's various attempts to get her attention while she looked at her phone.

A father responded in curt and irritated tones to his children's escalating efforts to tear him away from his device.
The results of the study has Dr. Wendy Sue Swanson of Seattle Children's Hospital say, "that's simply unfair to the children". The study emphasised that kids learn by watching us, so that meltdown they had when you interrupted them for dinner while they were on your iPad...that's your fault too.