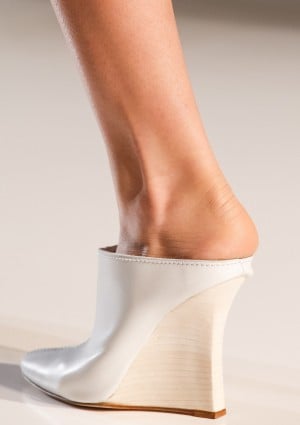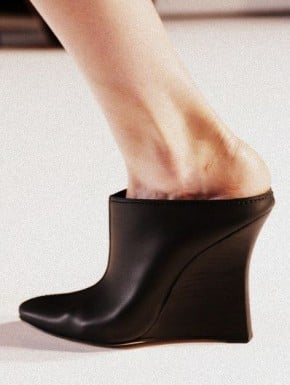 The world's ugliest shoe is making a comeback.
We're not talking about Birkenstocks, or Crocs, or Uggs.
We're talking mules. See? Even the name is awful.
If you're under 25, chances are you haven't encountered the mule before.
In short, they're the sartorial version of a mullet; business at the front, party at the back.
If clogs and heels got together and had a baby, that's what you'd get. Open-backed, often (but not always) closed-toed and impossible to walk in; the one good thing about mules is they hide chipped nail polish.
If you're torn about the mule, chances are Sarah Jessica Parker has something to do with it. Carrie Bradshaw stepped out in open-toed pair in the first episode of Sex and the City.
Mules also appeared several times in season four, styled by Patricia Field with a paperboy hat and a pinstripe suit. And just like flower corsages and nameplate necklaces before it, our nostalgia for the show could be clouding our fashion judgement when it comes to the mule.