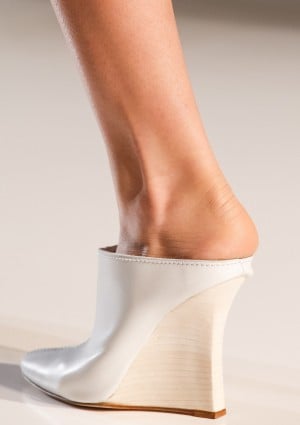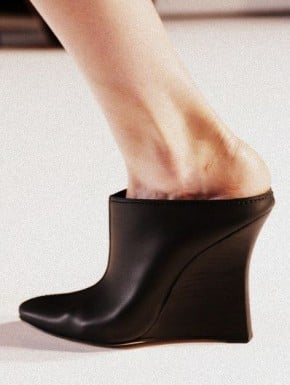 The world's ugliest shoe is making a comeback.
We're not talking about Birkenstocks, or Crocs, or Uggs.
We're talking mules. See? Even the name is awful.
If you're under 25, chances are you haven't encountered the mule before.
In short, they're the sartorial version of a mullet; business at the front, party at the back.
If clogs and heels got together and had a baby, that's what you'd get. Open-backed, often (but not always) closed-toed and impossible to walk in; the one good thing about mules is they hide chipped nail polish.
If you're torn about the mule, chances are Sarah Jessica Parker has something to do with it. Carrie Bradshaw stepped out in open-toed pair in the first episode of Sex and the City.
Mules also appeared several times in season four, styled by Patricia Field with a paperboy hat and a pinstripe suit. And just like flower corsages and nameplate necklaces before it, our nostalgia for the show could be clouding our fashion judgement when it comes to the mule.
Mules began popping up on runways two years ago, and the latest catwalk shows saw influential designers like Givenchy, Alexander Wang, Victoria Beckham and Mary Katrantzou all sending models clomping down the catwalk in them. And that's the thing about mules, you don't walk, you clomp.
Former Paris Vogue editor, Carine Roitfeld is not a fan. "Mules, I'm sure, I will never wear," she told The New York Times. "I hate mules. I hate the noise when someone walks with mules. Clomp, clomp, clomp. I think it's very not chic."
Shoe designer Manolo Blahnik, who dedicated most of the 80s designing mules (so I guess he has to run with it now) has the opposite view.
"When you walk in mules," he observes, "you walk a bit differently."
"It's very sexy to me; you have to get your balance. Egyptian queens would be walking around in these kind of mules of gold and ivory—can you imagine?—click click click…And Madame de ­Pompadour in her mules, walking around Versailles, click click click…Can you think of anything more exquisite?"
Exquisite yes, but Madame de ­Pompadour never had to run for a bus, did she?
Marie Antoinette also supposedly favoured the footwear. A tri-colour pleated ribbon pair that were reportedly worn by the French Queen to the first ever Bastille Day celebration in 1790 were auctioned off for $57,000 in 2012. More delicate than today's black, bejewelled, chunky versions, these are actually quite lovely.
The fashion world is divided. The Mamamia office is divided, but if you love the mule, don't let my inability to walk in them sway you. Heck, the more I see them the closer I am to changing my mind. Read on for mules you can shop RIGHT NOW, you know, if you're into that kind of thing.
1. Next Direct Point Mules $49.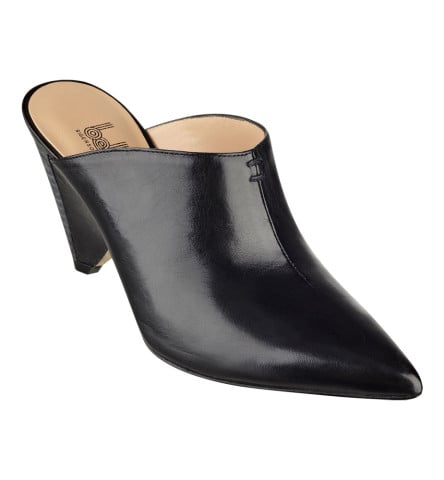 2. Belle by Sigerson Morrison Mules $225.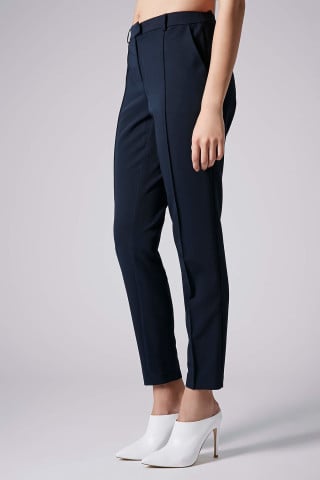 3. Topshop Pointed Toe Mules $110.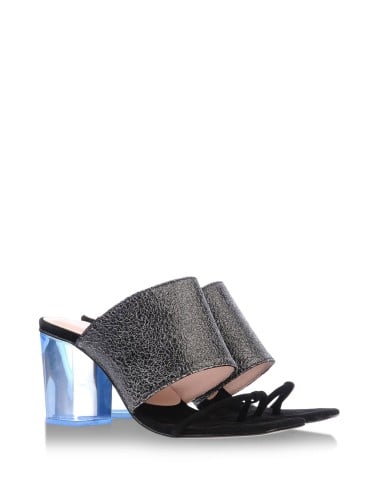 4. Opening Ceremony Mules, $440.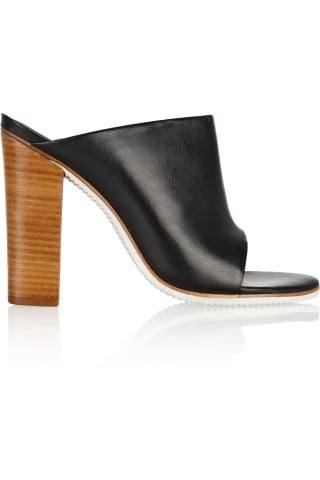 5. Tibi Leather Mules $375.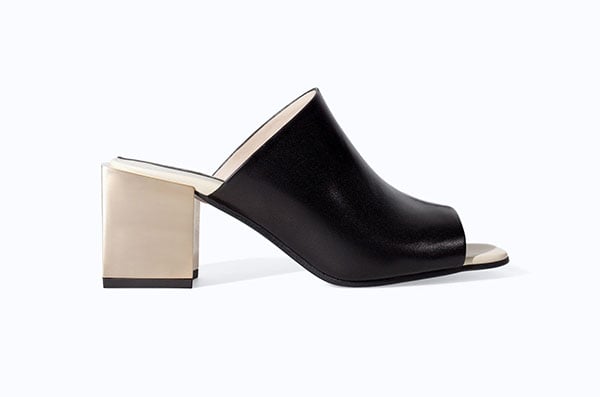 6. Zara Metallic heel mules $99.
Mules, yes or no?
Follow Mamamia Style on Facebook

Follow Mamamia Style for all the best fashion and beauty news from around the world.