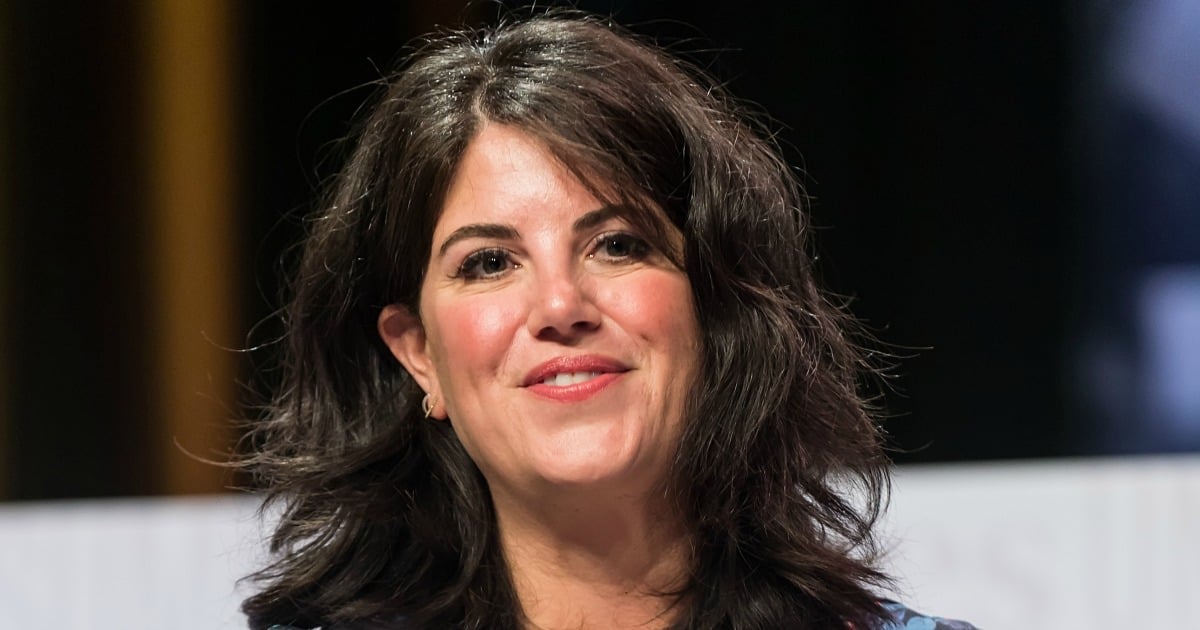 In 1998, the world met Monica Lewinsky.
In 1995, 22-year-old Monica Lewinsky was hired as an intern at the White House.
She worked closely with Bill Clinton, who was serving his first term as President of the United States.
The two began a sexual relationship in November 1995, which continued until March 1997.
Lewinsky confided in her friend, Laura Tripp, the details of the affair, including gifts she had been given and specific sexual acts that had taken place. Tripp began to record the conversations, which she shared with members of the Independent Counsel in the White House.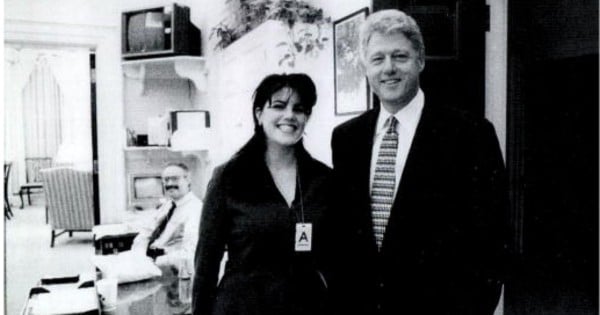 Their affair began in 1995. Image via Getty. 
The story officially broke in January 1998, giving way to one of the most notorious Presidential addresses in modern history.
Clinton infamously stood next to his wife, Hillary Clinton, and maintained "I did not have sexual relations with that woman".
In court, Lewinsky presented a semen-stained blue dress, which provided DNA evidence of her affair with Clinton. Clinton then admitted to the affair.
The 'Lewinsky scandal' is also referred to as 'Monicagate' and 'Lewinskygate' - her name was, and still is, synonymous with an affair she had at 22.
What Lewinsky experienced was a witch hunt. 18 years later, she remains the butt of a joke. An object of hate. An embarrassing cliche who made a mockery of the White House.
Lewinsky leaving court in Washington. Image via Getty. 
Jay Leno's cruel jab "Monica Lewinsky has gained back all the weight she lost last year. [She's] considering having her jaw wired shut but then, nah, she didn't want to give up her sex life", is reminiscent of the tone with which she has been culturally treated.
At the time, she had no defenders.
Last week, Jon Ronson, author of "So you've been publicly shamed" published an article in The Guardian entitled "Monica Lewinsky: 'The shame sticks to you like tar'".
He interviewed the now 42-year-old, who described her experience as like "...a skinning of sorts. You feel incredibly raw and frightened."
The interview reveals that she came close to attempting suicide. She moved to London and was told she "shouldn't have come to London because [she] wasn't wanted there." She was unemployable.