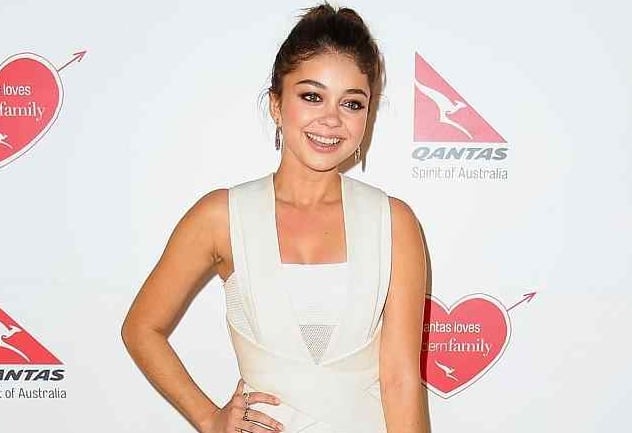 What kind of a idiot gropes a woman outside a party? Apparently, this Modern Family 'fan' in Sydney last night
Modern Family actress Sarah Hyland is in shock after she was allegedly groped last night outside a Qantas party.
The cast of the show have been in Sydney filming, sight-seeing and doing meet and greets with fans. But their Aussie adventure took a dark turn last night, when actress Sarah Hyland was allegedly assaulted at The Rocks.
The cast were at a Qantas party at The Sebel Pier and 23-year-old Sarah – who plays the Dunphys' teen daughter Hayley – had left the function to pose with fans outside, when she was indecently assaulted by a man.
The accused, 29, reportedly touched her inappropriately at around 7:50pm last night while Sarah was posing for fan selfies and signing autographs. Hyland apparently shouted 'Don't touch me there', before security detained the Sydney man and handed the him over to police.
The clearly distressed actress took to Twitter after the attack to explain her absence from the rest of the event, posting:
Sarah's boyfriend, Matt Prokop, who's in Sydney with the actress, also took to Twitter, fuming over the assault and saying: