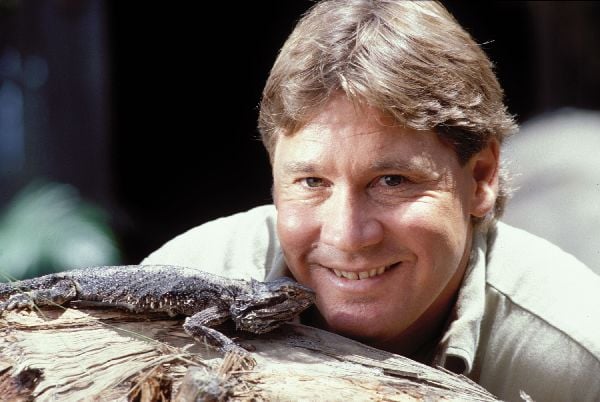 Your speedy update on all the day's big stories: Monday, March 10, 2014
Steve Irwin's final words revealed
Justin Lyons, the underwater cameraman who was the only witness to Steve Irwin's death has opened up for the first time about the famous Australian's final moments in 2006. As they filmed underwater on the Great Barrier Reef, Lyons and Irwin found themselves in the presence of a "massive, eight-foot-wide stingray." Though Lyons says stingrays are usually calm, on this occasion it "started stabbing wildly with its tail."After it swam away he realised that "Steve was standing in a huge pool of blood." Lyons has confirmed that despite previous claims, Steve didn't remove the barbed tail from his chest. As he lay in the inflatable boat returning to the shore, Lyons says that Irwin "just sort of calmly looked up at me and said 'I'm dying.' And that was the last thing he said." Lyons proceeded to give Irwin CPR for almost an hour before paramedics pronounced him dead.
No answers in search for missing plane
There are still no answers for the families of the 239 people on board Malaysia Airlines flight MH370, which mysteriously disappeared on Saturday en route from Kuala Lumpur to Beijing. Authorities have confirmed that a plane door and other debris spotted floating in the ocean off Vietnam are not linked to the missing aircraft. With the threat of terrorism still unable to be ruled out Malaysia Airlines have issued a statement today, saying they will be providing financial assistance to the families affected, including 'travel facilities, accommodation, meals, medical and emotional support.'
Push for preschool to be free
Edward Melhuish, an international expert in early childhood education from Oxford University, suggests that Australia should offer free preschool places if it wants to operate at the standard of other developed countries . He has called on the government to follow in the footsteps of Britian and most European countries which offer free early childhood education. Mulhuish's research also indicates that preschool education impacts a child's numeracy and literacy skills between the ages of 11 and 14, more than their primary school education. However, he concludes that the education level of the child's mother is the most significant factor.
Queenslander treats deadly snake bite with beer
A man in Queensland has given the most Australian reaction to a snake bite ever - drinking a cold beer while he waited for the ambulance to arrive. Rod Sommerville, 54, was bitten by a deadly eastern brown snake while gardening last month. After calling for medical assistance and smacking the snake with a shovel, he went to the fridge to get a beer. Mr Sommerville says "I said to myself, if I'm going to cark it I'm going to have a beer. So I got a Goldie out of the fridge and drank that." His son lay asleep on the couch during the whole event. Mr Sommerville has since recovered from the bite.
Teacher shows class sex tape 'by accident'
A teacher in the United States has accidentally shows her middle school students an explicit sex tape that features
her performing intimate acts with her fiancé. The mother of one of the students at Forest Heights Middle School, Arkansas, says that in the footage the teacher 'was performing sex acts. My heart goes out to not only my son, but other kids int he classroom.' The female teacher, who remains unnamed, has apologised and claims that the video was mixed up in her classroom notes. Parents are calling for disciplinary action be taken against her.