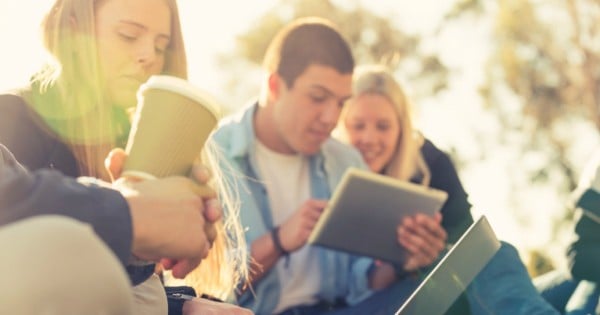 When I first heard that 80% of millennials have been ghosted I thought that's what you get when you raise a generation of cowards with 1,000 pics of themselves on their phones.
A US dating website surveyed 800 people between the ages of 18- 33, and found ghosting is the norm when it comes to breaking up a relationship.
For those unfamiliar with the ghost move, it is the ending of a relationship without any words or actions. It is a disappearing act where texts, phone calls, social media nudgings by someone who still believes they are in a relationship are all met with complete and utter silence. The person ending the relationship becomes a ghost; they are no longer there. They may as well have never existed in the first place.
Women reveal the last text they received from their ex. Post continues after video…
I still don't understand AT ALL someone who can be in a relationship with someone: have sex with them, share stories of clueless parents, buy each other Calvin Klein underwear and then not even bother to return a Facebook message. For those who can't find the words, there's even been a script written by those modern day Tennysons, ABBA (Knowing me, Knowing you):
Breaking up is never easy, I know but I have to go
(I have to go this time
I have to go, this time I know)
Knowing me, knowing you
It's the best I can do
Then I read some more about millennials. Then I talked some more to millennials. Then a millennial asked me why they don't have my job yet and I started to understand more where this ghosting comes from.
Last year Millennials (those currently aged between 18-34) surpassed Baby Boomers as the largest generation in the world and they have a lot of shit to work out, through and be in.
Millennials are truly a generation of what you see is not what's inside.