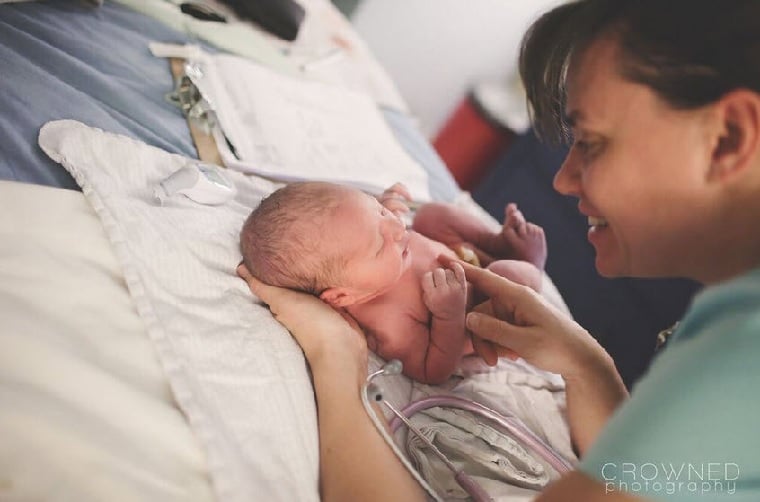 They will take your breath away.
Sometimes words just aren't enough to express the thanks we have to our midwives, for being there at such a beautiful milestone in our lives. But looking at these gorgeous photos of midwives supporting new mums during their pregnancy, labour and birth will make you want to do just that.
Birth and breastfeeding photographer Leilani Rogers has put together a compilation of photos she and her colleagues have captured that feature the amazing work of midwives. "Midwives are some of the most sincere and giving people on earth," Rogers told The Huffington Post.
"They interact not only with their clients but with the whole family. They take time to talk to mothers about their birth wishes, dispel worries and fear, encourage them to trust in their bodies, and follow up with reassurance and support before, during and after the birth," she continued.
The photos speak for themselves.
SCROLL THROUGH the gallery to see the gorgeous pictures of midwifes supporting new mums…
Like this? Try these:
Find out what your labour and delivery nurses think but don't want to tell you.