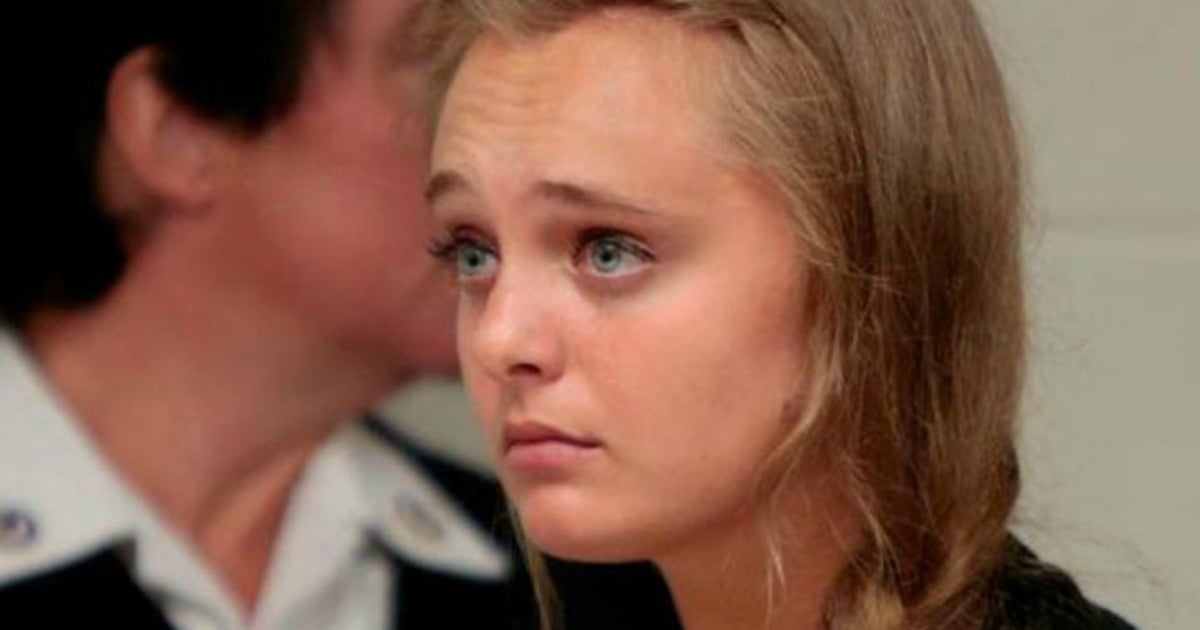 Teenager Michelle Carter sent her boyfriend thousands of texts encouraging him to kill himself, but does that make her his killer?
That's the question that will determine whether Carter, who has been charged with manslaughter for coaxing her boyfriend to suicide, will go to prison.
While this case has largely focused on the seemingly callous, if not sociopathic, way the 17-year-old handled her boyfriend Conrad "Coco" Roy III's mental illness, previously unseen text messages reveal that he was deeply convinced of the need to end his life and in fact, attempted to convince her to die with him.
"Let's do a Romeo and Juliet," the 18-year-old wrote in one of the messages published in the New York Magazine.
"I see the world as a horrible place with a bunch of horrible people."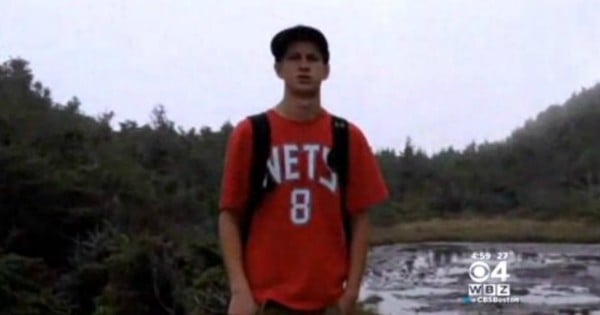 The text messages were not revealed by the prosecutors in the case currently being built against Carter, but give the impression of a young girl who was likely struggling under a huge emotional load of her own.
"There's nothing anyone can do for me that's gonna make me wanna live, its very bad to hear but I want you to know that," another text from Roy read.
"Truthfully, I haven't been happy with myself ever. You and my family are the only things that make me happy. But I have split personalities and I don't know who I am… Theres something wrong with my head and it needs to end."
An in-depth feature published in New York Magazine, also includes interviews with Carter's high school friends and offers a more nuanced picture of the teenager in the months and years leading up to her boyfriend's death than previous reports.
Her friends remembered her as being "bubbly" at school, smiling often and full of humour.
However, one categorised her mental health issues as "severe" and said her weight would often fluctuate over short periods, she also alluded to having been institutionalised at one point.
"It was very genuine. She hadn't had experience with drugs, alcohol, or sex when I knew her. She was kind of dense when it came to common sense but really smart with school — she tried hard. Michelle made everyone laugh all the time — even her laugh made people smile because it was this booming, genuine sound," a friend recalled.
By all accounts Carter's love for Roy also appeared to be genuine and she would, her friends said, talk about him often.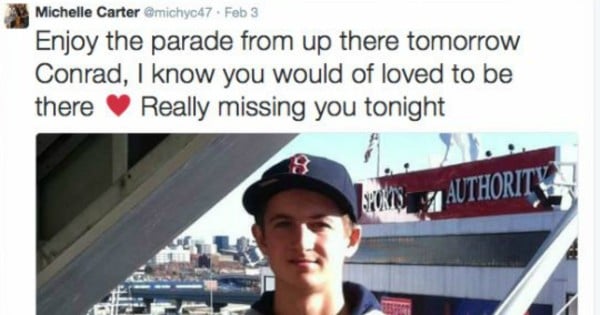 It also appears that she did, at least at one time, attempt to dissuade Roy from hurting himself and may have come to feel an, arguably teenage, sense of detachment from the inevitability of his death.
As another friend from school says:
"This case is about two unstable teenagers, one of whom was very suicidal and the other that had no clue how to handle the situation." she said.

"I think Michelle went through stages of handling Conrad; first, she tried really hard to change his mind; then, she felt she couldn't convince him so she resorted to something she found on the internet to comply with his plans; and finally, I think she started to realize the longer the plans went on that Conrad was really going to go through with it."

"I truly believe that Michelle was delusional about Conrad's situation."
Watch a Fox News report on the case:
None of these things excuse the single-minded and aggressive way that she appeared to egg him towards suicide, but they may go some way to explaining her abhorrent actions.
Carter is being tried as an adult for manslaughter because Massachusetts, where she lives,  is one the few states where 'assisted suicide' is not an offence.
This, her lawyer argues, means she can not be held legally responsible for his death.
It should also be noted that when Roy committed suicide in July 2014, it was not his first attempt.
He had a history of anxiety and depression and a year earlier was admitted to hospital after overdosing on acetaminophen, a form of pain killer.
Even so, Carter is undeniably implicated in his death.
In many of the thousands of text messages that were exchanged over the three-plus years the pair were involved, she actively encouraged him towards suicide.
"When are you going to do it?" she would ask, sometimes multiple times a day.

"When are you gonna do it? Stop ignoring the question."
Recalling the day he died, his mother Lynn said he seem distracted and tied to his phone, she would later learn that he was in conversation with his girlfriend, fretting over plans to end his life.
"You can't think about it. You just have to do it. You said you were gonna do it. Like I don't get why you aren't," Carter wrote, when he appeared to have second thoughts.

"I'm determined," he said later that day, "I'm ready."
That evening he told his mum he was going to dinner with a friend, before driving to the local Kmart parking lot where he called Carter and spoke to her for 47 minutes while the cab of his truck slowly filled with deadly carbon monoxide.
Carter later told a friend in a text message that he had tried to get out.
"I fucken told him to get back in," she wrote.
It's clear that she encouraged Roy's death and was aware she was doing so ("[If the police] read my messages with him I'm done. His family will hate me and I can go to jail," she wrote in another text) — the question that remains is, why?
Perhaps these new messages will help shed some light on the tragedy.
If this post brings up issues for you, or you just need someone to talk to, please call Lifeline on 131 114. You can also visit the Lifeline website here and the Beyond Blue website here.