On the morning of November 22, 1997, lead-singer and founding member of Australian rock band INXS, Michael Hutchence, was found dead in a Double Bay hotel room.
Now, almost 20 years later, a new documentary about his life will air previously unreleased photos and video of the rockstar with his daughter, Tiger Lily.
Michael Hutchence – The Last Rockstar shows footage the singer filmed of his of infant daughter – now 21 – which friends believe has never been played since it was shot.
"We got given a tape with the word 'Tiger' on it in Michael's handwriting," the documentary's executive producer, Mark Llewellyn, said.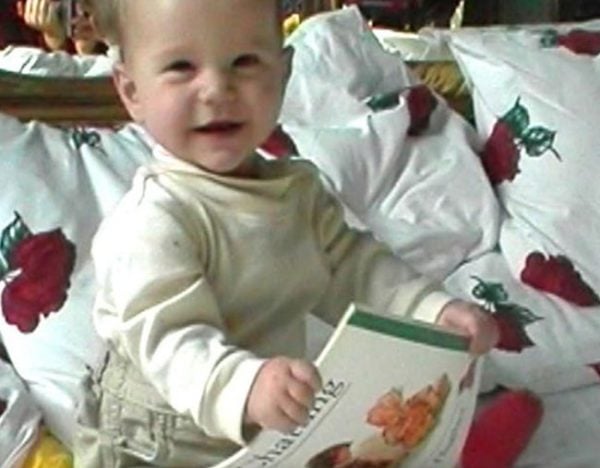 "I doubt it has been since the day it was shot.
"Everyone speaks about Michael being absolutely obsessed and besotted with Tiger Lily. You can hear people say it, but when you actually see it you see the true love he had."
One image shows Hutchence grinning, cheek to cheek, with his infant daughter.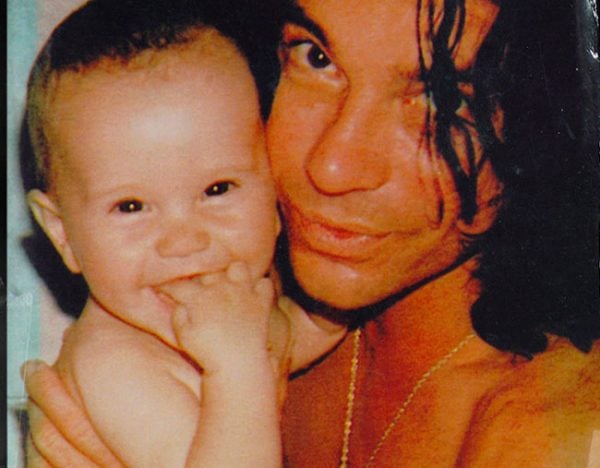 "He just wanted to be with his baby," a voiceover in the trailer for the documentary says.
The images were released to the documentary crew by Colin Diamond, INXS's former barrister and the co-executor of Michael's will, from the rocker's private collection.
"Anyone who sees these photos can tell he was proud of her," he told The Daily Telegraph.
"We just didn't know he would be robbed of a life with her."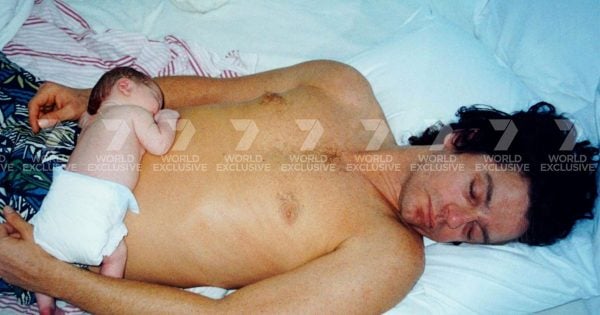 Although she declined to take part in the documentary, the show's creators sent Tiger Lily the photos and videos unearthed during their production.
Tiger Lily's mother, English television presenter and writer Paula Yates, died of a heroin overdose in 2000, leaving her without both of her parents by the time she was just four years old.
She was raised by her mother's ex-husband, Bob Geldof, with her three older half-sisters: Fifi, Peaches and Pixie.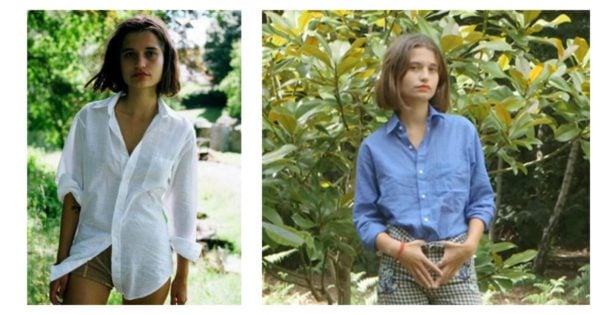 The documentary also features emotional interviews with other notable rockstars, include U2 frontman Bono and Simon Le Bon from Duran Duran.
The rocker's 'last words' - lyrics he was believed to be writing the night of his death - will also be shared on the television special.
LISTEN: Everything you need to know about what's on television this week.
Michael Hutchence – The Last Rockstar airs on Monday 16 and Tuesday 17 October at 7.30pm on Channel 7.