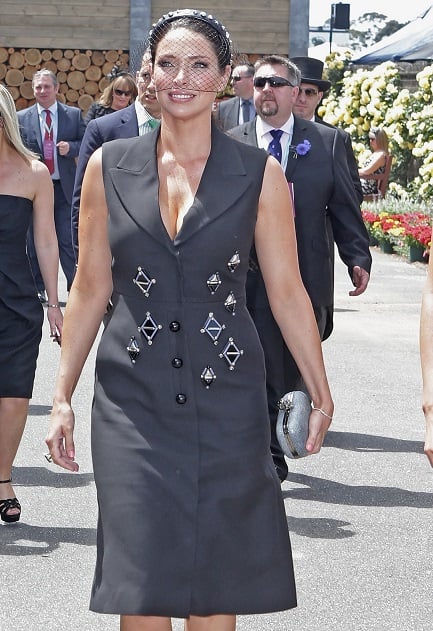 Our thoughts are with her family.
Erica Packer has just arrived at her childhood home in Gunnedah NSW, but it's not for a happy occasion.
The Australian singer and model went home after her father, Michael Baxter passed away on Tuesday. Erica Packer was the second wife (now ex-wife) to one of Australia's richest men, James Packer – who flew to Gunnedah from the Middle East to extend his condolences to the family.
Michael Baxter passed away just a few short years after his wife, Sheelah Baxter had died. Ms Baxter lost her battle with cancer in December 2011.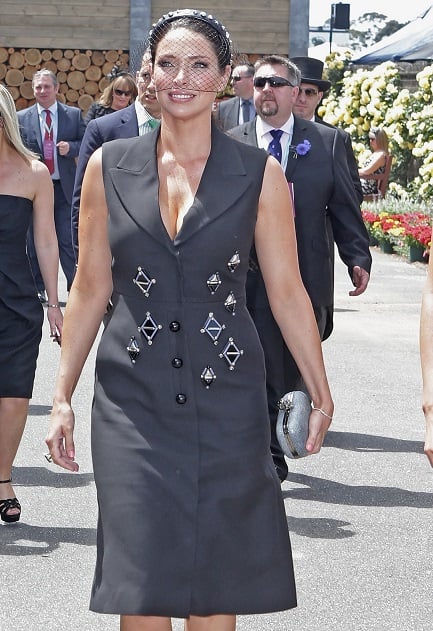 Mr Baxter worked nearly until the day of his passing. He was a prominent solicitor in the small town of Gunnedah. He died on Tuesday morning and was surrounded by his three children, Erica, Joanna and Bill.
Erica and Mr Packer have three young children, Indigo, 6, Jackson, 5 and Emmanuelle, 2. But Ms Packer came from Los Angeles, where she lives to be with her sick father in his final moments without her kids.
The 37-year-old has had a very tough few years - burying her 67-year-old mother in 2011 after taking her very ill grandmother to Fiji for her final days after she battled cancer for 13 years.
Less than a year after having her third child with James Packer, in 2013, the couple's marriage ended and speculation around James Packer having a relationship with Miranda Kerr soon after started swirling.
It's been said that Mr Baxter has been declining in health for some time.
Out thoughts are with Erica Packer and her family.
What would your words of wisdom be for Erica Packer at this time?

Want more? Try:
"James Packer's marriage ends."
"Miranda Kerr's date with a yacht...and a very famous billionaire."