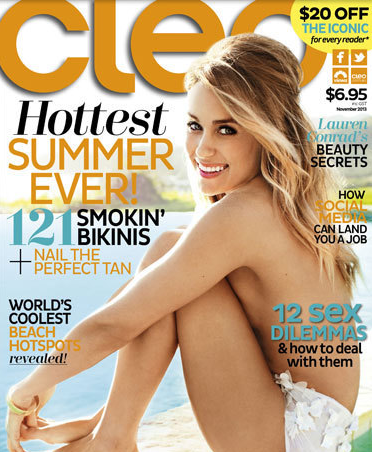 Last week, news broke from publisher Bauer's head office that Cleo and Dolly magazines would be merging their staff.
Though both magazines will continue to run separately, they will work under one editor-in-chief and with one set of staff . Half of the magazines' current staff will lose their jobs including current Cleo editor, Sharri Markson who has stepped out of the 'race' for the editor-in-chief position across both titles, presumably leaving it to Dolly editor Tiffany Dunk.
It has also emerged that Cleo and Dolly will be using content translated from Bauer's youth titles Joy and Bravo which the publishing house produce in Germany. Bauer insists there will still be Australian content in the mix.