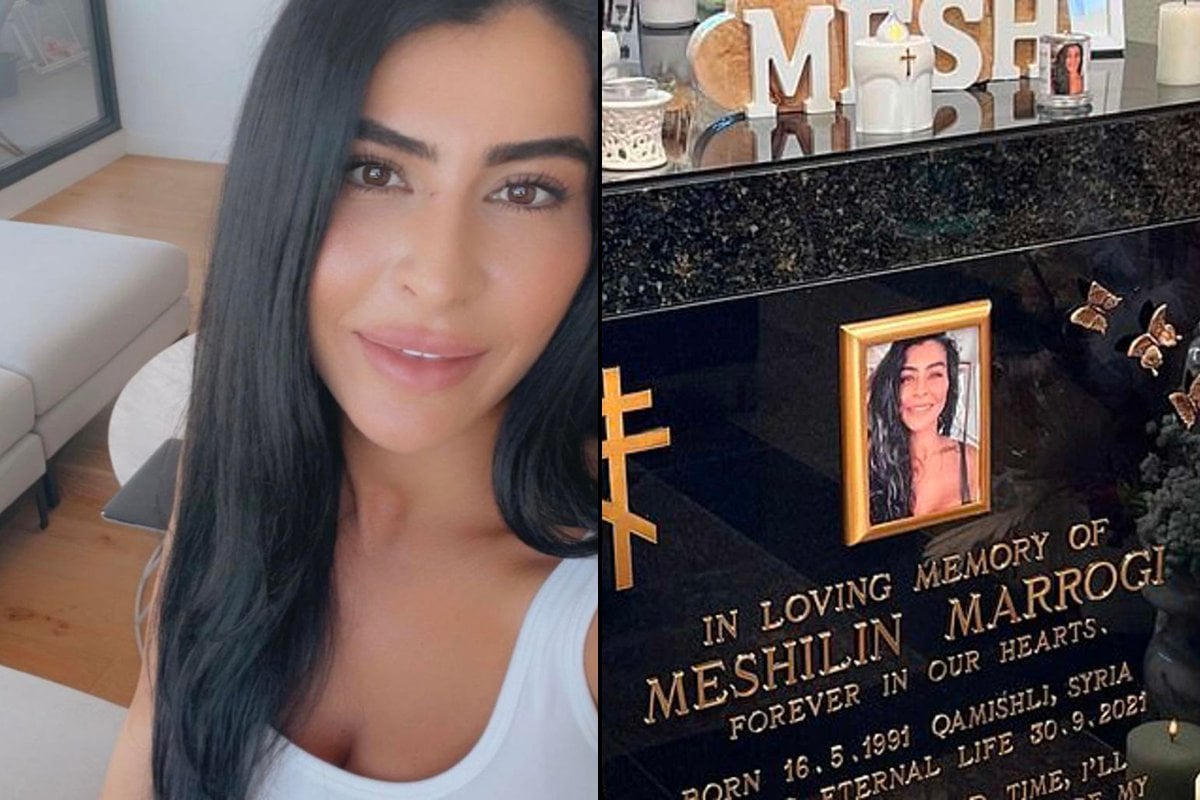 Meshlin Marrogi was a shrewd businesswoman.
She'd spent years launching a series of businesses in her hometown of Melbourne, establishing a name for herself as an entrepreneurial force.
Then, in the prime of her life, just 30 years old, Meshlin was struck down by COVID-19. The year was 2021 – the peak of the pandemic – and the virus ultimately claimed her life, devastating her family and friends.
Just three years later, Meshlin's grave was set upon by what police described as 'vandals'. But her grave wasn't just desecrated. The attackers broke into a mausoleum at her resting place - the Preston General Cemetery, smashing open the young woman's coffin, after dragging it some distance.
Watch: Meshlin Marrogi's grave smashed three years after her death. Post continues after video.
The question is: why? Why would anyone want to break into the coffin of Meshlin Marrogi?
Who was Meshlin Marrogi?
Meshlin's family moved to Australia from Iraq in 1996, the year the United States commenced its Desert Strike. The Marrogis – including Meshlin's brothers Jesse and George – fled the war-torn country, settling in Melbourne.