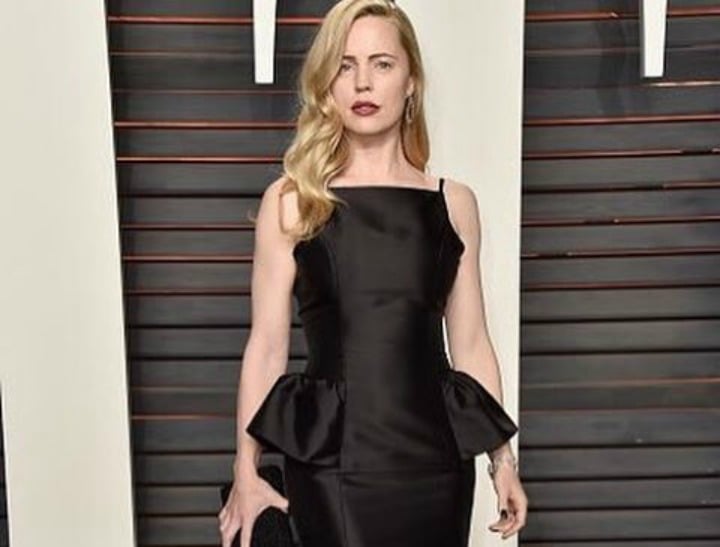 Australian actress Melissa George, 39, has been notoriously quiet about her time on Home and Away in the mid 1990s.
Perhaps she feels that getting her break on the TV soapie compromises her integrity as an actress (which it certainly doesn't), or simply doesn't understand why a role she played when she was 16 seems to be the central topic of discussion when she speaks to the Australian media. Especially when she returns to her home country to promote her current large-scale, international roles.
Whatever the reason, in a 2012 interview on Channel Seven's Morning Show, George had a meltdown when the hosts referenced her days at Summer Bay. She allegedly threatened to walk off the set if the hosts mentioned her role as Angel Parish, saying that she's had much bigger roles since the soap.
She also called the Australian media 'disgusting' for relentlessly aligning her with her days on Home and Away.  'I don't need credibility from my country any more, I just need them all to be quiet,' she said after the interview. 'If they have nothing intelligent to say, please don't speak to me anymore. I'd rather be having a croissant and an espresso in Paris or walking my french bulldog in New York City.'
People were NOT happy. We don't like when people grow up and stop being our favourite Home and Away characters.  But, alas, it seems Melissa George has finally made amends. It looks like George was feeling a little nostalgic on Saturday, posting an image on Instagram from the show along with the caption, 'I remember that my love for acting really came from shooting the finale scene of Shane on #homeandaway'.
Now we're feeling nostaglic, too. The picture shows a 16-year-old Melissa running her hand through the hair of her on-screen husband, Shane, from an episode that depicts their first wedding anniversary. On the show, Shane died not longer after (from an infection on his hand. Because: Home and Away).
According to her Instagram post, this scene is still emotional for Melissa, who wrote, 'Always brings tears till this day.'
George currently stars in popular TV show Heartbeat as Dr. Alex Panttiere, a world-renowned heart transplant surgeon. She's forged a very successful career in both the US and Australia, in shows such as The Good Wife, The Slap (both the US and Australian versions), and Alias, and films such as The Amityville Horror, Down with Love, and A Lonely Place to Die.
So it's probably time for us all to accept that while Melissa George as Angel Parish fills us with a healthy sense of nostalgia, those memories should be reserved for the odd Instagram #throwback, rather than our central ideas about who she is.
Because she's a surgeon now, guys. She saves peoples lives.
Watch the trailer for Heartbeat below.